Over 5000
New and Used Vehicles
Over $75,000,000
In Inventory
Over 50,000
People have Trusted Auto Loans Canada
Success Stories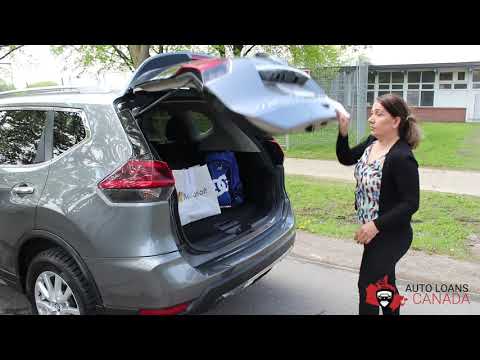 Shamiran's Testimonial,
Shamiran purchased a Nissan Rogue 2018. She needed a reliable car to meet her current lifestyle. After Autoloans Canada found her vehicle, she was able to start dropping her son off to school, meeting her friends on a regular basis and running errands without having to rely on someone else.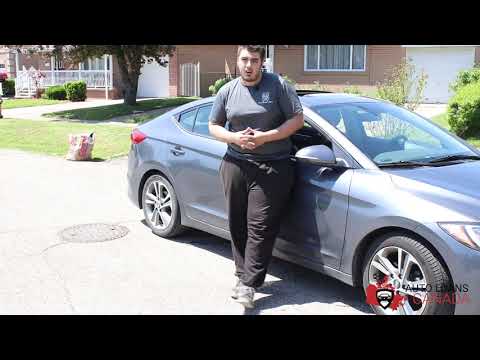 Kevin's Testimonial,
Kevin purchased a Hyundai Elantra 2017 GLS through. Kevin spoke with one of the finance managers, that were able to address all his questions and concerns thus making the buying process fast and easy. With his new vehicle, Kevin now has the ability to do his job effectively and take his daughter out whenever he wants.
Read What Our Customers Have to Say About Us
Everything went great and everyone was great to deal with
Vera - August 25th, 2018
I would have to say first I didn't really want to do this, but I did and the experience was very good, I will tell everyone about Auto Loans.
Omar - August 22nd, 2018
Shiva did an amazing job in making my first car an easy accomplishment.
Jamie's customer server was on point and is well appreciated.
Aaron - August 21st, 2018
As this is the second vehicle we have purchased from you I guess all we have to say - Thanks - A job well done from start to finish because of you we are a steady customer. - Thanks Harvey -
Frederick and Linda - August 20th, 2018
Alessandro was very helpful. He did an amazing job and helped make my dream of getting my own car a reality. Exceptional, wonderful. There are no words good enough to describe how amazing the experience was. Thank you so much!
Jamie - June 20th, 2018
The process was overall good, I greatly appreciate it all.
Izabella and Krisztina - June 20th, 2018
Shane is very helpful and cooperative with me. Thank you Shane.
Ketheeswaran - June 19th, 2018
Fantastically, amazing. Diligently focused on client/customer service.
Sandra - June 17th, 2018
Harvey was very caring, thorough and pleasant to deal with. He treated me with respect and helped me to find a solution to a problem that has been haunting me for 6 years. I now own a car I can rely on to be safe for my family, thanks to Harvey. Richard was pleasant, very helpful and punctual. Overall A++ experience!
Kristi - June 16th, 2018
Good with the car and service. Gladly will recommend it to friends.
Salvador - June 15th, 2018
My experience with the company was nothing short of amazing. I wasn't sure what to expect when I got my first phone call but I was tried very well and all my questions and concerns were addressed. I am very pleased with everyone that helped make this possible. Camille, Steve and Oscar, I look forward to doing business with the company further. Thank you very much.
Ruth - June 13th, 2018
Tai was very efficient and helpful in the application process. He did a wonderful job getting the paperwork and car to me. All the barriers that could of happened did and the car is here.
Winnifred - June 13th, 2018
Great customer service. Loved your service. Got the car on time.
Kiran - June 12th, 2018
My experience with Richard was very excellent, very friendly, would have to have him deliver next. Thank you very much to all of you for helping me.
James - June 11th, 2018
Very good. Did what was asked.
David - June 11th, 2018
Both Justin and Ryan bent backwards for me. Both of them are great guys to deal with.
Chad - June 10th, 2018
Great job to all who helped, didn't think it was possible but got a car thanks to all
Michael - June 10th, 2018
Very friendly and helpful staff. Very happy and will deal with them again.
Derek - June 9th, 2018
Excellent service! Thanks a lot.
Cynthia and Pierre - June 8th, 2018
Thank you for the great service - you are definitely a customer pleaser. I found Richard friendly, helpful and knowledgeable. I will let other people know about your company.
Edythe - June 8th, 2018
This was a great experience for me. The people were great easy to deal with and friendly which made it much better for me.
Jody - June 8th, 2018
Very friendly, very informative. I would recommend him to anyone dealing with AutoLoan.ca.
Dylan - June 7th, 2018
Rocky was very attentive to our needs and did his utmost to get us the best rate available.
Melanie - June 6th, 2018
The process was easy and the staff were very kind. We did run into a few hiccups but they were dealt with and the staff was very nice about everything. Thanks for all your help Camille.
Meagan - June 5th, 2018
This experience has been great! From the first moment I was explained everything in detail and felt comfortable. Sasha was so great, easy going, and a pleasure to deal with. Delivery was early and he was very kind + patient. 10++++ all around!
Colleen - June 4th, 2018
Thanks very much for your help in getting a car for me and to keep my CRV in your dealership till September. I love the car for it is very beautiful, but would prefer a bigger car in a few months time because I always have my family visiting abroad and need more space to carry them around, and most of them are tall to get into the Nissan. Thanks once again for your kindness.
Miriam - June 4th, 2018
Received the van in great shape. Will always give your companies name and number.
Dulcie - June 4th, 2018
Awesome service. Excellent driver. Friendly + helpful
Joyce - June 3rd, 2018
The service was great! Everyone I dealt with was very professional. The car came as discussed and is perfect. It came with a great driver who was very kind and helpful. A pleasant buying experience!
Chad - June 2nd, 2018
Shane did a great job delivering the car. They were patient and helped me through the documents. Well explained the documents to me. Showed up early and never unexplained. They show a high knowledge on their job. Showed me the perks of the car and having to loan a car as well. Overall great job.
Gilbert - June 2nd, 2018
You guys all rock, best experience I've had. The delivery guy was really cool and walked me through the truck. 10/10 all the way. Harvey you sir I am beyond impressed. Truly you are a great person 10/10
Ralph - June 1st, 2018
Ian has been a great person in dealership with the car purchase process because he had all the steps so simple and straight forward. I trusted him immediately just from the way he spoke with me about all the financial stuff, etc.
Wendy - June 1st, 2018
Very satisfied with the delivery and customer service. Great overall experience with the loan officer and everyone involved. Very pleasant staff.
Anwar - May 31st, 2018
The service was so excellent and helpful. Thanks!
Gustavo - May 29th, 2018
Car and driver were great.
Donald - May 28th, 2018
Very simple and easy process. Jay was always available for any questions I had via email especially since I had sent at least 50 of them. Would definitely do it again with the company. Oscar was very helpful with the test drive, delivery and the paperwork.
Duong - May 27th, 2018
On time. I am very happy. I give it a 10 out of 10 :)
Cecily - May 27th, 2018
We really enjoyed the process. They always followed up and always answered all questions and phone calls.
Nabil - May 26th, 2018
Raymond - very nice, was quick to fix any mistakes or look into it. Richard - awesome - second car. Polite to me + will have the next by him. Also - my car was very clean.
Deborah - May 24th, 2018
Absolutely love the truck. Scott was amazing at helping me get through everything to get the truck I wanted. 2 thumbs way up.
Cheryl - May 23rd, 2018