Over 5000
New and Used Vehicles
Over $75,000,000
In Inventory
Over 50,000
People have Trusted Auto Loans Canada
Success Stories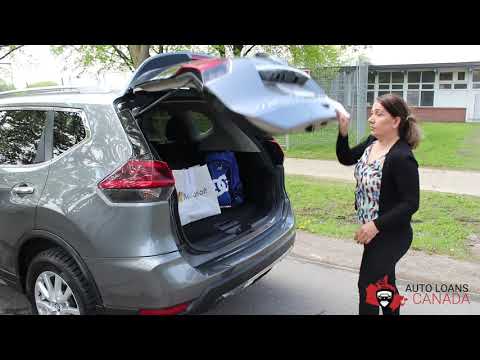 Shamiran's Testimonial,
Shamiran purchased a Nissan Rogue 2018. She needed a reliable car to meet her current lifestyle. After Autoloans Canada found her vehicle, she was able to start dropping her son off to school, meeting her friends on a regular basis and running errands without having to rely on someone else.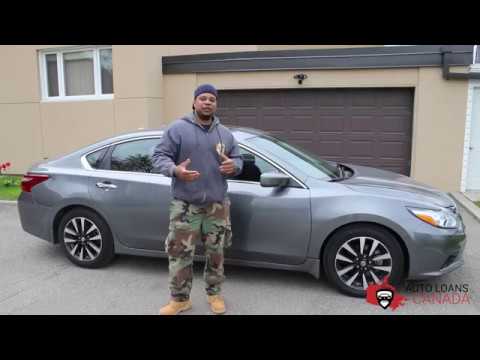 Maikel's Testimonial,
Maikel purchased a Nissan Altima 2018 through Autoloans Canada. Maikel found the process to get the vehicle he wanted really fast and easy, making his quality of life so much better.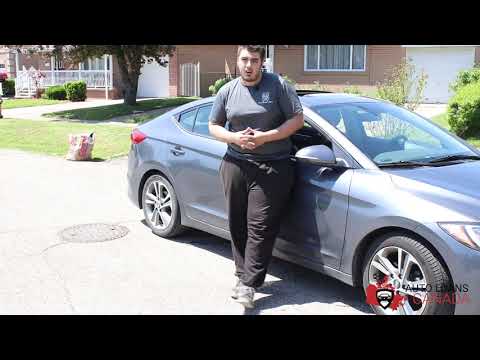 Kevin's Testimonial,
Kevin purchased a Hyundai Elantra 2017 GLS through. Kevin spoke with one of the finance managers, that were able to address all his questions and concerns thus making the buying process fast and easy. With his new vehicle, Kevin now has the ability to do his job effectively and take his daughter out whenever he wants.
Read What Our Customers Have to Say About Us
I am very pleased with the great service from Che at AutoLoan.ca!
Richard P - December 8th, 2014
I had the pleasure of working with Gabby who did a fantastic job providing me with all the solutions associated with finding and purchasing a vehicle. Typically, this process is tedious, exhausting and time consuming. Gabby, with AutoLoan.ca provides everything in one easy place. All I had to do was provide some simple personal information and everything else was taken care of on my behalf.
I never thought that purchasing a vehicle could be so easy! Once I selected my vehicle Gabby took it from there, arranging my financing, insurance, warranty and even free road side assistance for the year. This provides me with piece of mind in case anything goes wrong in the long run.
I remember meeting Gabby for the first time at AutoLoan.ca center in Toronto. She was pleasant, professional and fully prepared for our meeting. She took the time to go through all of the details and did not move forward until I understood and felt comfortable with each document before signing. I drove home that night in my vehicle and it was in impeccable shape. It felt and looked brand new inside and out. I've had the car for a few days now and I am so happy I was recommended to go with Gabby at AutoLoan.ca. This was truly a phenomenal customer experience for me.
If you are looking for a vehicle and want to skip the hassle of it all, this is your best bet!
Jamalle L - December 2nd, 2014
Ashley was a pleasure to deal with. She met all my expectations and made what I thought was going to be a stressful situation, easy and hassle free. Thanks!
Mark M - December 1st, 2014
I want to thank Gabby for all her help in getting me the car I wanted and the financing. It is the perfect car and fun to drive. She was patient and help me through the process with ease. Thanks again Gabby.
Kristine - November 30th, 2014
I went to visit Alex Pertuz at AutoLoan.ca, I needed to trade my car for something smaller and economical, not only he found me a new car on the same day, but also got me a great deal, something affordable and reliable that I was driving it the next day! He was extremely professional always making sure I was 100% satisfied. Thank you Alex for such a wonderful customer service and professionalism. And of course for my beautiful new car.
Brenda O - November 27th, 2014
I was looking for a car and Che helped me a lot. I was also looking for a bi-weekly payment and he made that happen. He kept in touch with me about the car as well. Che picked up a beautiful car that my husband and I like very much. I would recommend my friends to Che at AutoLoan.ca because of the great customer service. He also emailed me to see if we got home safe from the snow fall!
Patricia C - Novemember 27th, 2014
I wish to say thank you to Ashley for her time and assistance with finding a vehicle for my needs. Ashley was very kind, helpful, honest and patient, and friendly with us. She understood my needs and helped us to the best of her ability. Again, thank you for your help!
Rebecca & Milton V - November 26th, 2014
I'd like to say thanks to Che for all the hard work he did for me in finding my new car. Also Che worked very hard to get me the money to buy my car and I'll tell all my friends about him and my experience at AutoLoan.ca!
Tony C - November 25th
Want to tell you again how impressed both my husband and I are with you. Very professional, understanding that even good people run into financial difficulties and are trying very hard to rebuild our credit which has always been very important to us both. Returned all my emails ( and there was alot of them lol) in a prompt time frame
Please let your manager read this email. I want them to know how happy we are with the service you have provided. The company should be very proud to have such a wonderful employee with great work ethics that wants the customer to walk away happy and to tell others what a great experience it was dealing with AutoLoan.ca.
Thank you again. I hope it is you that we will be dealing with in a year from now.
Debbie - November 21st, 2014
Thank you for helping me when it seemed hard to find a car with 0 down and delivered to the front door on time. You were helpful getting information for me and getting papers when I was busy and stressed with no vehicle all week.
Michael B – November 20th, 2014
Trying to get a car offer my past history was hard, a lot promised to give me a car but did not deliver. AutoLoan.ca came through and gave me a car. Now I am on my way to fixing my credit. Thank you AutoLoan.ca!
Douglas K – November 19th, 2014
I dealt with Paul, he was very dedicated to making sure we got everything we wanted. He helped us from start to finish. It was a very nice feeling to leave knowing exactly what was going on. No feelings of insecurity. Thank you Paul, you were wondering and I appreciate it!
Alson E – November 17th, 2014
I am writing into you about one of your sales reps Raymond Rigonan, I just received my new car from you yesterday, Raymond went way beyond any expectations I had for a sales rep. I did have a terrible experience at Hamilton Kia and was totally turned off of the idea for my dream car. But Raymond fixed all of that for me and made this experience unbelievable. He did find me my dream car and he got me a percentage rate that I never thought I could get. He really made me believe I was important and an asset. You really have a great guy there. When I'm ready for my next experience and dream car, I'll be sure to go with AutoLoan.ca again!
Kim T - November 13th, 2014
The service was great and I am happy with the car I chose!
Chanelle J - November 13th, 2014
The service was great, communication was awesome, and I got my car quickly! I would recommend AutoLoan.ca to my friends.
Cory S - November 11th, 2014
AutoLoan.ca was very attentive and very helpful! Thanks for all you have done for us!
Erich & Kathleen S - November 10th, 2014
I actually went online and found AutoLoan.ca and ended my search there as Ashley pounded me with all proper & necessary info I was seeking. The purchase was smooth and quick, and the fact I found great insurance at the same time was "Perfect"! Less than 1wk later, I have my new car. The experience was great and I will for sure recommend to others.
Sharona C - November 9th, 2014
Gabby went beyond helpful. She is 100% a keeper for AutoLoan.ca and deserves a bonus for all she has done for us!
Roy & Linda V - November 8th, 2014
From the very first phone call I had more than the best experience with purchase of my car. The staff is very friendly and knowledgeable. All my questions and concerns were answered quickly and fully. I will strongly recommend AutoLoan.ca to anyone.
Maria B - November 7th, 2014
Luke is an awesome loan officer, he is very friendly and helped me in so many ways. He found the perfect SUV I was looking for, got me a low interest rate with the bank even though my credit was concern, and my SUV was even delivered to my door! Thank you, Luke. I would recommend you to my family, friends, and co-workers.
Lucille H - November 12th, 2014
I would recommend this service to anyone who is in the market for a vehicle. Nicole was friendly, efficient, transparent, and took the initiative in searching for the best solution to our transportation needs. This is the first time I have ever been able to walk out of a car dealership and feel 100% confident that I was getting the very best service, information and up to date information. Nicole knows the car market and was extremely thorough. It was a pleasure dealing with her!
Jordan K - November 2014
My name is Rae I had bad credit and couldn't find anyone who wanted to work with me on trying to get my self a new car. When I finally found Alex at AutoLoan.ca, he was great no question was out of bounds and all answers were very helpful. I had a great experience with this company and with every employee I came into contact with, they helped me find the perfect car for me at the perfect price. I can't thank Alex enough for all the help and would recommend this company to everyone.
Your happy customer,
Rae - November 2014
I recently purchased a vehicle from Alexander Pertuz at Humberview Chevrolet. I have never had such a positive experience purchasing a vehicle. He worked very hard to get me the best deal available to me, and it even ended up decreasing my interest rate. He was readily available to answer any questions I had, and did it very quickly.
He was nice enough to go out of his way to get the vehicle as fast as possible for me so it worked out with my schedule; he had the windows tinted, the gas tank filled up and the car detailed so it was looking great when I picked it up.
I would happily purchase another vehicle from Alex, and definitely recommend him to anyone looking for a new vehicle. He was a pleasure to work with!
Tammy L - November, 2014
Nicole has been amazing through the entire process of my auto purchase. She is exceptionally knowledgeable and explained everything to me in terms I could understand. I have never felt more valued and respected as a consumer as I have working with Nicole. Her friendly demeanour and infectious personality is a definite value to any company lucky enough to employ her.
William H – November, 2014
Thank you for helping me when it seemed hard to find a car with 0 down and delivered to the front door on time. You were helpful getting information for me and getting papers when I was busy and stressed with no vehicle all week. Thank you for all your help Paul. You were a blessing! Not often a car is bought on mostly text. I appreciate it was I was sick in bed and had other issues to deal with while trying to do all this.
Michael B - October 22nd, 2014
I can't say enough wonderful thanks about Lina. She was thorough, she worked so hard to get me the perfect car. She was patient and kind and because of Lina, I will be a customer for life.
Mimma - October 22nd, 2014
For through this long wait for my vehicle, Ashley made every step pleasant. As a result I believe that AutoLoan.ca has my best interest at heart. Satisfied.
Andre B - October 6th, 2014
OMG Ashley. You made my dreams a reality. I did not have to rely on family or friends to re-establish my credit. You made it possible!! :-) I would recommend to all my friends on the service I received to attain my goal. "A JOB WELL DONE!!!"
Virginia - October 6th, 2014
I cannot thank Ashley enough for the help that she provided. I needed a safe reliable car and my 1996 Honda was about to break down within a few days. Ashley got a car within my price range and made sure the payment was affordable. She went above and beyond, answered all my calls and emails no matter what time. Thanks to Ashley my daughter and I are safe and can travel without worry. Thank you so much Ashley. You're Amazing !!!!!
Wendy - October 2nd, 2014
Awesome! Thank you. You've been so helpful! I really appreciate it!
Robyn - October 2nd, 2014
It was a very good experience dealing with Ashley. Thank you for helping us get a quality vehicle and for being super flexible as well.
Sean and Marie-Anne - October 2nd, 2014
Awesome!!!
Christine - October 2nd, 2014
I would definitely recommend you to anyone. Very professional. You kept in contact and made this an easy decision.
Ms. Burns - October 1st, 2014
I loved every minute of it!
John - October 1st, 2014
For sure will recommend Cathy and HG AutoLoan.ca to my friends and family I care for. Cathy was just absolutely amazing. Got me what I wanted at a great and fair price. Promptly courteous, answered every question, phone call, email everything. I was concerned on even on weekend and after hours. She took extremely good care of me. Totally recommend her. She is great to have on your side. Very very happy and satisfied. ABSOLUTELY AMAZING!!!
Ms. Prattas - September 30th, 2014
Heeeelllooo !!! Good morning Cathy !!!
Words don't exist how to tell you how excited and happy I am …. I LOVE this new Honda of mine !!! Its a beautiful car Cathy and I totally lucked out with you and this car …. I drove on the highway last night and it was just absolutely beautiful I didn't even feel it I was doing 120 + (hehe I slowed down) I am sooooo excited with this car !!!! Thank U Cathy Thank U !!!! You are truly amazing and a gem …I truly don't know how to thank u for all your help …I still can't believe this amazing car is in my possession thank u Cathy !!!! It was truly a pleasure meeting you last night and you honestly are an amazing and wonderful person and I'm very thankful u came into my life . Hope all goes good for you and that we will one day soon meet again and do business together …if I win the lottery one day I'd like one of those luxury cars you guys have there hahahahah
Take care Cathy … I wish you continued success always (but take some time for U huh :) ) Again THANK YOU !!!!
Helen - September 28th, 2014
Great expertise and quick service. Noel makes you feel at easy and secure during the process. Never received such good service and followup! Would definitely recommend him and the service again. Thank you so much for getting me the car that I wanted.
Ms. Rohini - September 22nd, 2014
Service was Fantastic from the beginning. Noel Prefontaine helped us from the beginning. Found us a great car! Absolute best customer service I've ever encountered in my life. Was very pleased. Absolutely amazing sales person! Amazing company.
Ms. Kristy - September 21st, 2014
Great service. Cathy was very helpful.
Natalie - September 20th, 2014
I am very pleased with Lina's excellent service. She was amazing, super friendly, great customer service. We needed a 2nd vehicle from commuting to work and she was able to help me quickly and get the best possible fit for our family. I would definitely recommend you to anyone that I hear is looking for a new vehicle. Thank you so much!
Emma and Matthew - September 17th, 2014