Over 5000
New and Used Vehicles
Over $75,000,000
In Inventory
Over 50,000
People have Trusted Auto Loans Canada
Success Stories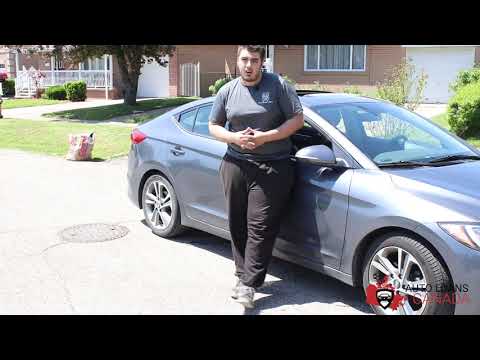 Kevin's Testimonial,
Kevin purchased a Hyundai Elantra 2017 GLS through. Kevin spoke with one of the finance managers, that were able to address all his questions and concerns thus making the buying process fast and easy. With his new vehicle, Kevin now has the ability to do his job effectively and take his daughter out whenever he wants.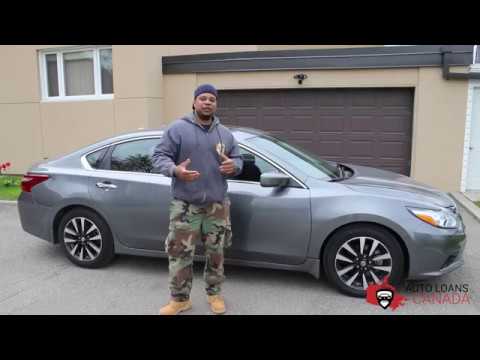 Maikel's Testimonial,
Maikel purchased a Nissan Altima 2018 through Autoloans Canada. Maikel found the process to get the vehicle he wanted really fast and easy, making his quality of life so much better.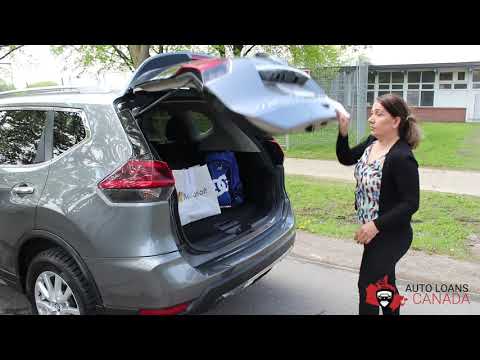 Shamiran's Testimonial,
Shamiran purchased a Nissan Rogue 2018. She needed a reliable car to meet her current lifestyle. After Autoloans Canada found her vehicle, she was able to start dropping her son off to school, meeting her friends on a regular basis and running errands without having to rely on someone else.
Read What Our Customers Have to Say About Us
Very good and I am very satisfied!
Roger - November 11th, 2015
Great service!
Taika - November 10th, 2015
Great experience and excellent customer service. Thank you!
Kristin & Jared - November 9th, 2015
Very good and always there when needed and by text which works best for me. I am very happy!
Christine - November 8th, 2015
Great customer service!
Sohail - November 7th, 2015
I have had nothing but great service from Ashley & Che. This is my second vehicle just like I requested. I am definitely a happy camper!
Sharona C - November 6th, 2015
Thank you for your persistence in trying to get me a good deal. I love the car and the colour! :)
Alana - November 5th, 2015
Thank you for your fast service and finding the exact car I wanted. Exceeded my expectations!
Kara - November 4th, 2015
Great service, very professional to deal with.
Michael - November 3rd, 2015
Very happy with the service. Everyone was very helpful. Will recommend to my friends and family.
John - November 2nd, 2015
You were very helpful and you met all of my needs. You were very polite and answered all of my questions. I love my new car! Thanks.
Debbie - November 1st, 2015
I really appreciate all the hard work Ashley and Che did for me. Thank you again and call you soon. I will recommend you to people I know.
June C - October 31st, 2015
I found the buying experience of Vivian and Che to be exceptional, efficient, and friendly as well as persistent until they found a lender offering reasonable rates. Yes, I would recommend them to others for a purchase!
Glen - October 30th, 2015
I am very happy with the service I received from Alex. He went to bat for me with the banks to get me a better rate. I will be recommending Alex to friends and family.
Carlene - October 29th, 2015
The service was amazing. Thomas and Alex were great. Definitely will refer to and return. Thanks so much.
Joseph - October 28th, 2015
Wonderful service. Very efficient. Excellent experience. Polite, helpful, very understanding of my situation. Jon & Ryan were excellent and the car meets my needs exactly. Thank you!!
Megan - October 27th, 2015
Since I started looking for a car AutoLoan.ca helped me a lot. With all of the information and solutions to very bad credit. I am very pleased with their service specifically with Chelsea and Che, they were amazing. So in the end I am very satisfied. Thanks!
Maria M - October 26th, 2015
Thank you! :D
Jesse - October 25th, 2015
Ashley and Che went above and beyond to help me get this car for me. Everyone I spoke to and interacted with was kind and polite. Thank you!
Nakita - October 23rd, 2015
Excellent customer service, thank you!
Subita - October 14th, 2015
AMAZING!!!!
Klaytein - October 15th, 2015
My experience with Chris was very professional, his knowledge was very helpful in my decision to purchase this car. He gave me lots of options which was helpful to me making my choice. I would recommend him to my friends and co-workers.
Larry - October 13th, 2015
It has been a great experience in all with Ashley & Che from AutoLoan.ca and everyone who worked with me in getting me my new minivan. Thank you!
Curtis C - October 8th, 2015
Isabelle and Ryan were great, thanks!
Loreta - October 5th, 2015
The impression I had before calling was that they are going to push and sell you anything. Then I had the opportunity to meet Vivian and she was extremely helpful, answered all of my concerns, and took extra time when I needed it. Very professional, loves her work. She was always there when I called. Because of her I have a new car. Thank you.
Mohamed - October 3rd, 2015
Yes I would recommend AutoLoan.ca. Everyone was very helpful and went above and beyond. I didn't think I would qualify for a vehicle loan but with the help of Thomas and Alex I was successful in getting my 2012 Hyundai Santa Fe.
Sarah - October 2nd, 2015
We are so happy and thankful with the professionalism of AutoLoan.caolutions, but specially with Alex Pertuz. He's being like an angel in our lives, he got us the vehicle we wanted with an easy going process. We recommend AutoLoan.caolutions to everybody that is looking for an Autoloan, you wont regret it, they make you feel like you are part of their family. Thank you AutoLoan.caolutions and one thousand times thank you to Alex Pertuz
Julio O - October 1st, 2015
I would recommend you guys because of how quick I was able to get a vehicle.
Jason - September 30th, 2015
I had a great experience. Thank you so much for the speedy time to get me into my dream car! :D
Darcie - September 29th, 2015
I am very happy with all the hard work Ashley & Che have done for me to help me find a car that I can afford and that is well maintained.
Thank you so much!
Camille G - September 25th, 2015
Thank you!!! Very very happy with the car, absolutely love it and the boys that were here last night to drop off my car I'm very impressed with their service, they did a great job with us. Thanks again for everything, absolutely love the car!! It was well worth the wait.
Ashley W - September 24th, 2015
Paul was very helpful in the purchase of my first car. He answered all questions promptly and helped set my mind at ease. I would recommend him for his polite and professional manner. He made all necessary arrangements from start to finish. I hope to work with him again in the future!
Deanna B - September 22nd, 2015
Chelsea created a very positive environment. I was nervous before coming here and it ended as a pleasant experience. I would recommend my family and friends.
Peter L - September 21st, 2015
Thank you for your quick response to our request Ashley. I can't express how much we appreciate all you have done throughout this whole transaction. We Love this vehicle and it's been a long time coming. Thanks again.
Alex & Joan W - September 17th, 2015
My experience with you was outstanding, you went above and beyond to help me get a new vehicle.
Rita C - September 14th, 2015
Very enjoyable experience. Painless. Jon was very helpful and professional. Thank you so much!
Alicia - September 12th, 2015
Very happy - great service!
Paul won my trust when I had lost all faith due to dealing with other companies. By answering ALL of my questions and listening to ALL of my needs. He spent a lot of time searching for the right vehicle to suit my needs and my approval, and finally found us a gorgeous Jeep that worked.
Brenda F - September 10th, 2015
Thank you for your great teamwork in helping me drive away in my new car. I was seeking in buying a used car with low mileage. However, you were able to get me into not just a new car but one that is also find to drive. Thanks!
Anthony - September 8th, 2015
This was my first time at AutoLoan.ca and I met with this amazing guy named Jon. From my view he is a very nice guy, calm, and gentle to talk with. If I were to buy from you again I will rather have him serve me. Thanks!
Wanderly - August 31st, 2015
Dear Paul! Thank you for the best client service I could have. You were so confident that everything will work out in a best way, that after the first conversation I couldn't doubt that everything will be fine and I will be driving my dream vehicle shortly. I felt I can trust you every step of the way. You managed to find the best deal for me. I'm sure that if anyone will be looking for financial assistance in purchasing a car - your name will be on the top of the list of my recommendation.
Anna B - August 26th, 2015