Over 5000
New and Used Vehicles
Over $75,000,000
In Inventory
Over 50,000
People have Trusted Auto Loans Canada
Success Stories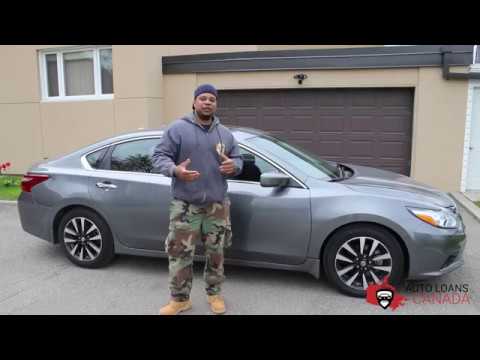 Maikel's Testimonial,
Maikel purchased a Nissan Altima 2018 through Autoloans Canada. Maikel found the process to get the vehicle he wanted really fast and easy, making his quality of life so much better.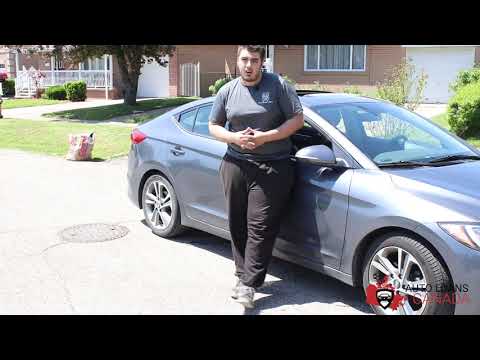 Kevin's Testimonial,
Kevin purchased a Hyundai Elantra 2017 GLS through. Kevin spoke with one of the finance managers, that were able to address all his questions and concerns thus making the buying process fast and easy. With his new vehicle, Kevin now has the ability to do his job effectively and take his daughter out whenever he wants.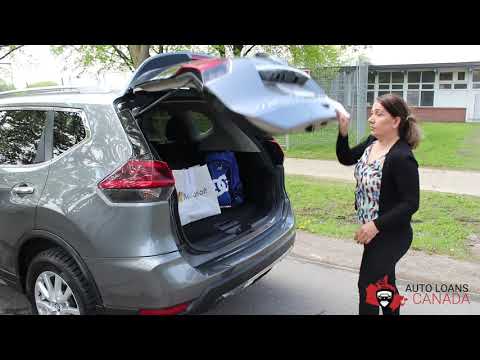 Shamiran's Testimonial,
Shamiran purchased a Nissan Rogue 2018. She needed a reliable car to meet her current lifestyle. After Autoloans Canada found her vehicle, she was able to start dropping her son off to school, meeting her friends on a regular basis and running errands without having to rely on someone else.
Read What Our Customers Have to Say About Us
Great service and friendly staff!
William S - January 29th, 2016
My experience with AutoLoan.ca was excellent. I had many obstacles popping up during my application. Alexis and Che were very helpful and informative. All the promises were delivered and absolutely no surprises. I would definitely recommend to other people.
Roman C - January 28th, 2016
Awesome car, drives amazingly. Quick service.
Stacey L - January 27th, 2016
Ashley is such a nice, patience, helpful, and informative person of what we needed about the car with the help of Che. I am satisfied with the business, thanks a lot!
Maria A - January 26th, 2016
I'm very happy with the service, the driver was very nice, I love car, everything was good. Thanks very much!
Dylan - January 25th, 2016
Car looks good, thanks!
Derek E - January 24th, 2016
Thanks Ray, I am so pleased I reached out to you to re-acquire my van. You did provide me with exemplary service and patience in this situation dealing with Adesa. I will promote your business as much as I can as a caring, reputable, fair place to do business with. I will tell everyone that AutoLoan.ca cares enough to go the extra mile with their service and customers are #1. Thanks again for everything and God Bless All.
Barry S - January 23rd, 2016
I am very happy with the customer service and how quickly I was able to get a car. Jon really set everything up for me and now I am a first time car buyer. I would recommend AutoLoan.ca to anyone! Thank you Jon!
Lacey D- January 22nd, 2016
Everything was great!
David L - January 21st, 2016
Excellent service, great care and attention to detail, ability to compromise in my unique position was amazing. The timing was everything. I will definitely recommend to anyone, family and friends. Vivian was amazing. Thank you.
Jack M - January 20th, 2016
AutoLoan.ca was very friendly and honest, answered all of our questions we had. Very happy with the car and the service we got from ALS. I would recommend it to anyone. Thank you we are very happy clients.
Emir & Adela B - January 19th, 2016
AMAZING, #1, AWESOME! Couldn't have had BETTER!!
Stephanie G - January 18th, 2016
I will recommend, excellent service, delivered to my door.
Lorraine H - January 17th, 2016
My experience with Chelsea and Che was outstanding. Everything was thoroughly explained, they were very personable and I felt very comfortable with them and the information provided. Highly recommended!
Jason R - January 16th, 2016
Alexis is very outgoing and very kind. She makes sure you are happy. Che is a very cool, nice person who can hold up a great long conversation. Both were amazing in helping me.
Jose V - January 15th, 2016
Your assistance in helping us was wonderful. This will certainly start the road to more options for me.
Jeremy & Elizabeth - January 14th, 2016
Everyone was great during the entire process, very pleased with the customer service. Ryan and Steven were all great.
Brant M - January 13th, 2016
It's white! Other than that I have nothing bad to say above the service or the people I dealt with! Thanks!
Cassandra R - January 12th, 2016
Service was great from day one, very easy to talk to!
Sheldon L - January 11th, 2016
Thank you very much. The service I received was very pleasant and professional.
Mary K - January 10th, 2016
Thomas was extremely polite and clear about the process to follow for completing the vehicle transfer documentation.
Gregory T - January 9th, 2016
Paul and Ryan were wonderful to work with. They made the process of buying a car easy. Thanks!
Janessa C - January 8th, 2016
Excellent service!
Francine B - January 7th, 2016
Great job and very happy with the new car. I will suggest you to others.
Marcella F - January 6th, 2016
I like the car and the service at AutoLoan.ca, they are good people and I will tell other people about them.
Jagger B - January 5th, 2016
Delivered on time. Car was clean. Excellent service.
Shawn D - January 4th, 2016
It was great dealing with Aden. He was very helpful in getting us a car.
DUNCANC F - January 3rd, 2016
Great guys to deal with and they always find me what I want fast. I'm a satisfied customer.
Shaun S - January 2nd, 2016
Everything looks great!
Michael B - January 1st, 2016
Was pleasant, thank you! :D
Stacy L - December 31st, 2015
Great company! Excellent, quick, and friendly service.
Julia B - December 30th, 2015
Everything was very good, thanks.
Elcio A - December 29th, 2015
Very happy, did not have to leave my house. They came to me with my new car. Great job, couldn't have been any happier!
Arek L - December 28th, 2015
I am very happy with the excellent customer service. I will tell people to come here for their next vehicle.
Kristopher - December 27th, 2015
Thanks for the help in getting the car I wanted.
Danil P - December 26th, 2015
Thanks a lot for the car. Nice condition, and nice guy to deliver. Overall satisfied and would come back again. Thanks.
Amir - December 25th, 2015
We would like to thank you and Alex for all the hard work in getting us a car! We both love the car!!! You and your staff are all amazing!
I know you and Alex worked hard to get us the best rate based on our situation and we could not asked for more. We will work on our status and hoping in the next 12 months we will be able to get a better interest rate.
We wish you both and your families a very Merry Christmas and the best of New Year 2016!
Thank you very much!!
Lalaine & Craig W - December 24th, 2015
Chelsea was very pleasant and helpful with the purchase. She provided all of the information and explained it in detail so that there was no issues. I would recommend friends to get a vehicle when ready as the service was great.
Felice - December 23rd, 2015
I am very happy with the service I got and am happy with my new Cruze.
Paula J - December 22nd, 2015
Service was excellent from start to finished. The vehicle was delivered in great condition and in a timely manner. The interactions with everyone at your business were polite and you have great customer service.
Rodney M - December 21st, 2015