Over 5000
New and Used Vehicles
Over $75,000,000
In Inventory
Over 50,000
People have Trusted Auto Loans Canada
Success Stories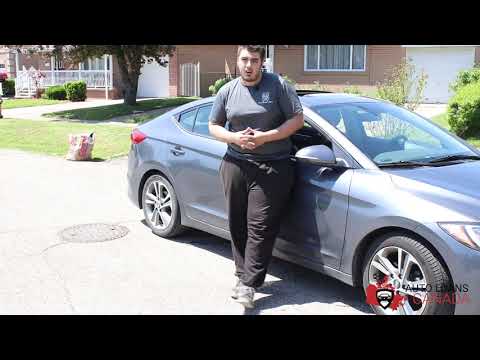 Kevin's Testimonial,
Kevin purchased a Hyundai Elantra 2017 GLS through. Kevin spoke with one of the finance managers, that were able to address all his questions and concerns thus making the buying process fast and easy. With his new vehicle, Kevin now has the ability to do his job effectively and take his daughter out whenever he wants.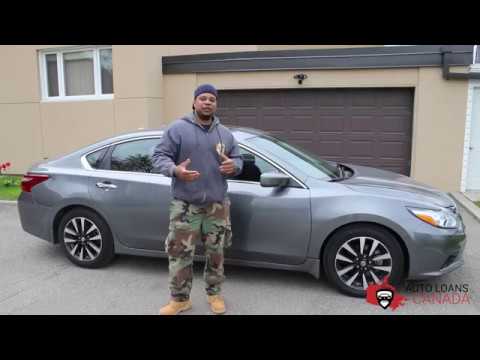 Maikel's Testimonial,
Maikel purchased a Nissan Altima 2018 through Autoloans Canada. Maikel found the process to get the vehicle he wanted really fast and easy, making his quality of life so much better.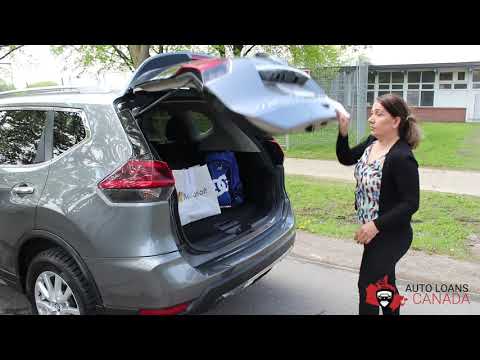 Shamiran's Testimonial,
Shamiran purchased a Nissan Rogue 2018. She needed a reliable car to meet her current lifestyle. After Autoloans Canada found her vehicle, she was able to start dropping her son off to school, meeting her friends on a regular basis and running errands without having to rely on someone else.
Read What Our Customers Have to Say About Us
Very fast at answering anything I had asked, very informing and nice people :)
Alicia H - July 3rd, 2016
Adrian and Ryan were excellent! Delivery was here early and the whole experience was a great one!
Stephanie S - July 2nd, 2016
Very great service and awesome and very professional.
Jason & Melissa - July 1st, 2016
I am absolutely fabulous ! I LOVE LOVE LOVE this car :) It's a blast to drive and the fuel economy is awesome ...thought I would miss my Jeep Wrangler but heck no this is the best decision I've ever made and thanks to you I'm rebuilding my credit while driving a safe and reliable vehicle that I am in love with!!!!
Michelle M - June 30th, 2016
Excellent customer service. Car was delivered as promised. Ashley was extremely professional, kind and helpful, she came through on her word 100%. Thank you very much ! ! !
Lynell C - June 29th, 2016
Vivian was very excellent. Delivery was perfect. Thanks again.
John R - June 28th, 2016
Awesome delivery!!!
Samantha C - June 27th, 2016
Very happy with the excellent service. Fast approval. I recommend to everyone.
Vitor F - June 26th, 2016
My experience was genuine. They took care of everything I needed and I got my car right away.
Mikhail H - June 25th, 2016
Delivery excellent and courteous. Very friendly and on time.
Lynne Y - June 24th, 2016
Great, thanks!
Carinne G - June 23rd, 2016
My experience was great with Paul. Great, quick and easy.
Franca S - June 22nd, 2016
They were good people, felt really great dealing with them.
Camron S - June 21st, 2016
Everything was fine and satisfactory.
Jobin A - June 20th, 2016
The service was awesome and answered every question I had. I would buy from you guys again. Thanks
Aaron Y - June 19th, 2016
Raymond was great he helped me find exactly what I wanted and helped me find a good rate for the loan as well. This is my second vehicle through Raymond and he was fantastic and I recommended him to my son in law and others as well. They delivered the car to me which really helped as well too. Thank you for all your help.
Kimberly T - June 18th, 2016
Everything went quick and I am very pleases. Thanks.
Andrew F - June 17th, 2106
The sales person was great to talk to and I would send new customers to this group of people.
Opal G - June 16th, 2016
Happy with the service.
Niel A - June 15th, 2016
Within a week I was given this vehicle. On top of that the service and communication, back and forth was absolutely amazing, fast and convenient.
Madison V - June 14th, 2016
We want to thank all who helped us get a new car. Mario and I had a few rough couple of years and want to thank you sincerely from the bottom of our hearts for helping us get a new vehicle that we can rely on. Going with AutoLoan.ca has been a great relief and we are so appreciative. The car is amazing and we couldn't be happier. Artiom was wonderful to deal with and very helpful and easy to talk to. We appreciate everything AutoLoan.ca has done for us and we had such a good experience. The gentleman who dropped off the vehicle was very nice as well.
Thank you for all your time, patience and effort.
Mario & Melissa T - June 13th, 2016
Good day, good people, especially Niki and Alex:
I would like to commend Niki and Alex for easing my mind on this great lil car Ford Focus Fusion I just recently purchased on my own for the first time ever. It was just jealousy from some acquaintances on my good fortune to get a vehicle. They surely eased my mind considerably. They called; they texted me about who to contact about the warranty and to find a local dealership where I could take my lil car for a once over. I already love my lil black beauty.....I like that...he is my lil black beauty. Thanks to Raoul or was it Raphael (guardian angel) for the delivery. Hope I didn't scare you with my driving. Niki went over the limit on preparing me and consulting me with the paperwork; poring over details and in lining up other contacts when she did not have the answer. All in all; Niki and Alex both went above their duties to ease my mind and set everything straight. They have awesome customer service skills and compassion. You have great people working there. Hugs to all. Have a great day. Good day all from a satisfied customer.
Elizabeth K - June 12th, 2016
I found you to be an excellent loan officer. You were committed to getting me a vehicle for my safety. I appreciate it a lot. I did find your service good.
Terri-Jo J - June 11th, 2016
Excellent customer service and pleasant staff!
Jahvon P - June 10th, 2016
VIvian was amazing, helpful and professional. She went above and beyond to help me. I would recommend her to anyone and look forward to dealing with her in the future. The delivery was fast, smooth and efficient. Thank you very much.
Jodian S - June 9th, 2016
Great service!
Yusuf H - June 8th, 2016
Everything went great. Thank you for the wonderful service! :)
Dayle M - June 7th, 2016
Service was very professional. Everything was sorted and arranged in a timely manner very efficiently and in our best interest.
Boris V - June 6th, 2016
Everything went very well. I like everything about the car. Thanks.
Noah G - June 5th, 2016
Very good service. I will recommend to other people.
Jonathan S - June 4th, 2016
Great customer service. All from initial contact to the end of finalizing.
Jonathan S - June 2nd, 2016
Great experience, very kind and patient. I would recommend to friends and family.
Eunice A - June 3rd, 2016
Everything was great, very convenient.
Jonathan S - June 2nd, 2016
Had a very good experience. Thank you for the hard work to put us in a car so far. Paul was very good to deal with.
Jordan & Jodie - June 1st, 2016
Thank you so much for the service you provided me it was excellent. and i would recommend you to other clients. thanks again
Paul H - May 31st, 2016
We really appreciate how quickly the deal was arranged and having the vehicle delivered was very great. Dealing with Eva and Ryan was fantastic. They provided really great customer service.
Jason C - May 30th, 2016
Great service, easy and fast. Got in a car in no time, after being declined at other dealers.
Mohammad T - May 29th, 2016
AutoLoan.ca thank you so much, great job, I will introduce you to all of my friends and family. God bless you.
Olaronke A - May 28th, 2016
This was a very pleasant and easy process. I enjoyed how simple this was to own a new vehicle. I would highly recommend this to my friends and family.
Jordan N - May 27th, 2016
Great time service :D
Drivers were great guys, very nice.
Shannon L - May 26th, 2016