Over 5000
New and Used Vehicles
Over $75,000,000
In Inventory
Over 50,000
People have Trusted Auto Loans Canada
Success Stories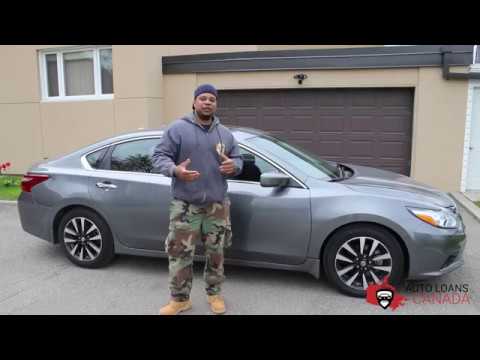 Maikel's Testimonial,
Maikel purchased a Nissan Altima 2018 through Autoloans Canada. Maikel found the process to get the vehicle he wanted really fast and easy, making his quality of life so much better.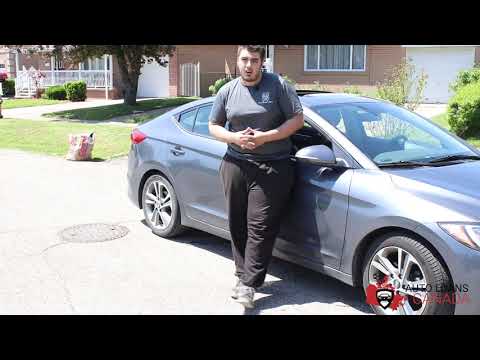 Kevin's Testimonial,
Kevin purchased a Hyundai Elantra 2017 GLS through. Kevin spoke with one of the finance managers, that were able to address all his questions and concerns thus making the buying process fast and easy. With his new vehicle, Kevin now has the ability to do his job effectively and take his daughter out whenever he wants.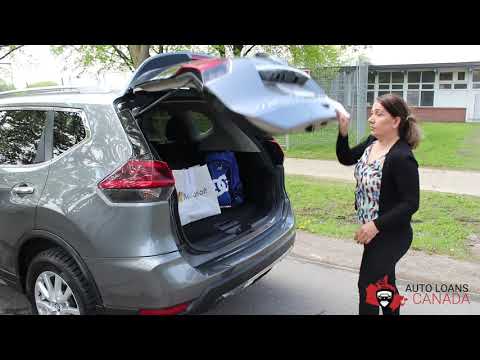 Shamiran's Testimonial,
Shamiran purchased a Nissan Rogue 2018. She needed a reliable car to meet her current lifestyle. After Autoloans Canada found her vehicle, she was able to start dropping her son off to school, meeting her friends on a regular basis and running errands without having to rely on someone else.
Read What Our Customers Have to Say About Us
This has been a fantastic and easy experience. Thank you for everything.
Jason W - January 3rd, 2017
Mark did most of the communicating with the company. However, I never heard of any problems and the gentleman who delivered the truck and went through the paperwork was very friendly and polite.
Jeanette N - December 27th, 2016
Thank you very much. Happy holidays.
Jamaal M - December 26th, 2016
Everything is okay and good! The guys helped me out. You guys are great and thanks for the help with everything!
Jennifer P - December 25th, 2016
Everything was good. Very friendly and helpful.
Matthew M - December 24th, 2016
My experience with AutoLoan.ca was spectacular. Caroline worked very fast and hard to get me a vehicle and I appreciate her effort. Within a week, I got a vehicle and I am very satisfied with the service. Also very happy to have a car!
Joanna L - December 23rd, 2016
The service was great. I love this company and would recommend this company to anyone, and look for Vivian. I will definitely be a returning customer.
John L - December 22nd, 2016
Your service was just awesome, especially Sanjeev. Thank you so much Sanjeev for making our first car dream true.
Vishnu P - December 21st, 2016
Fantastic customer service. Chelsea did an outstanding job with getting the vehicle I wanted. I will for sure recommend working with her and her team. Above all, thank you for everything Chelsea.
Ivan F - December 20th, 2016
It was a very good experience dealing with this company. Vivian was very thorough and helpful and we would definitely recommend working with her.
Andrew M - December 19th, 2016
Anna was so helpful with me. She took lot's of time to tell me how I can get approved. Thank you so much.
David O - December 18th, 2016
Everything was straightforward and fast. Everyone was kind and caring and worked to put my family's needs first and foremost.
Juan D - December 17th, 2016
Working with AutoLoan.ca was the best experience we have ever had. Frank treated us like family. We are so thankful and grateful for how we were dealt with.
Barbara S - December 16th, 2016
The whole process has been very quick and very painless. Definitely happy with the outcome! Thank you!
Joshua C - December 15th, 2016
Happy with [the] service and well satisfied with all people involved. [I] feel they went all out to help me and meet my needs.
Michael T - December 14th, 2016
Was really easy to work with. Super friendly people and great end results. Thanks so much.
Sage K - December 13th, 2016
I am very pleased with all the service and the help I have been offered.
Donald T - December 12th, 2016
Excellent, courteous service and sincere in their efforts to help with my situation. Thanks very much.
Tristan D - December 11th, 2016
Nazim was always pleasant to speak with. He worked his magic to get me a new car. Never once did he mention he was on a timeline to cut our conversation short - always there when I had questions or concerns.
Alex B - December 10th, 2016
I absolutely enjoyed my experience with you. I will definitely five your name to friends and family again. Thank you.
Robin M - December 9th, 2016
I got an amazing service with AutoLoan.ca. Absolutely satisfied with everything. Thank you for all your help.
Kyla S - December 8th, 2016
I love the car and the experience was great. Thank you so much for helping me get a new car.
Roxanna C - December 7th, 2016
Good and quick - when I needed it you helped out.
Duane B - December 6th, 2016
Awesome job. I will be back again. Will pass along business cards.
Antine - December 5th, 2016
It was a pleasure working with you. The process was quick & easy.
Kathryn W - December 4th, 2016
Ray and Harvey were both very attentive and helpful. Thank you for all your help and hard work!
Mike C - December 3th, 2016
Hi, my car is beautiful, thank you so so much. Cathy, l am so grateful for all you have done for me, and when l received my car it was everything you said it would be. Thank you again.
Judy O - December 2nd, 2016
You guys have helped me very quickly, and found me a car suitable for my needs.
Shawntay U - December 1st, 2016
My experience with AutoLoan.ca was and is amazing, and the most efficient service I've ever had the pleasure of coming across. I appreciate whole-heartedly the effort that was put in to making this happen, and I will always have nothing but great things to say about AutoLoan.ca. Thank you so much, Scott, for everything!
Mina D - November 30th, 2016
Vivian you were amazing, I have nothing but good things to say. You went out of your way to help me where no one else would. Thank you for being so helpful and always available. You will get my referrals for sure.
Thomas/Louse H - November 29th, 2016
I was really impressed with the service you gave me. I assure you that my friends/relatives will know about you. Thank you so much!
Chester C - November 28th, 2016
Our overall experience was really awesome. You are very kind, patient and efficient. Thank you for everything.
Daniel D - November 27th, 2016
I would like to say the process was quick. Chelsea was amazing finding us a car, even though we had credit issues. Thank you so much!!!
Marco/Jenny R - November 26th, 2016
All I would say is that I got the best service I have ever bought. I am fully satisfied with the service you provided. Thanks.
Gurvinder S - November 25th, 2016
Great work done Steven. Thanks again for all the help within the finance approval. I would like to thank Ryan as well for keeping his word, "I can do it" with that consistency. You will both excel in this career. Best of wishes.
Raymond S - November 24th, 2016
The service was amazing. Vivian took great care of me and everything went very smoothly and efficiently.
Selena M - November 23rd, 2016
Great experience. Car in new-like condition, professional staff. Thank you, Ashley.
Shadi A - November 22nd, 2016
Very appreciative of the efforts put forth by Ashley + Che. Thank you for all of your help. We will highly recommend AutoLoan.ca!
Chris/Neil A - November 21th, 2016
Amazing, will recommend!
Jennifer L - November 20th, 2016
Serve was great! Everything was easy.
David D - November 19th, 2016