Over 5000
New and Used Vehicles
Over $75,000,000
In Inventory
Over 50,000
People have Trusted Auto Loans Canada
Success Stories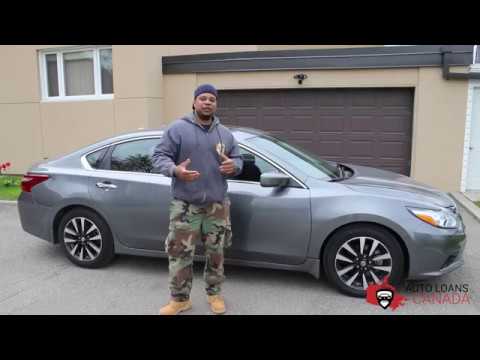 Maikel's Testimonial,
Maikel purchased a Nissan Altima 2018 through Autoloans Canada. Maikel found the process to get the vehicle he wanted really fast and easy, making his quality of life so much better.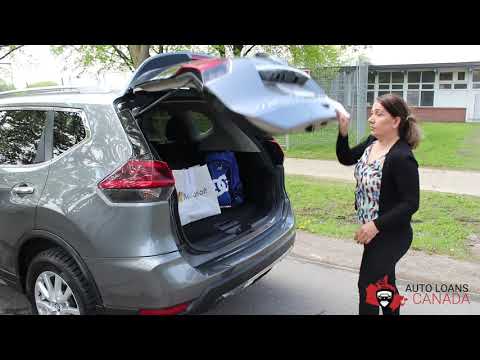 Shamiran's Testimonial,
Shamiran purchased a Nissan Rogue 2018. She needed a reliable car to meet her current lifestyle. After Autoloans Canada found her vehicle, she was able to start dropping her son off to school, meeting her friends on a regular basis and running errands without having to rely on someone else.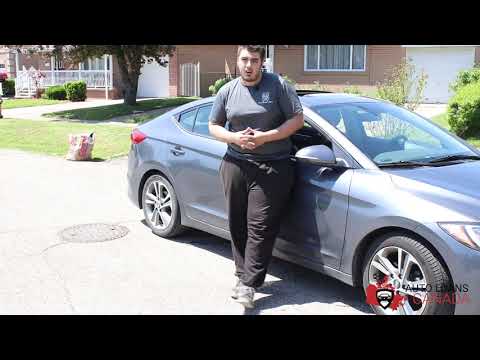 Kevin's Testimonial,
Kevin purchased a Hyundai Elantra 2017 GLS through. Kevin spoke with one of the finance managers, that were able to address all his questions and concerns thus making the buying process fast and easy. With his new vehicle, Kevin now has the ability to do his job effectively and take his daughter out whenever he wants.
Read What Our Customers Have to Say About Us
Everything is GREAT ;)
Mathieu - November 18, 2019
Great experience, Sanjeev was very helpful through the whole process. Would recommend him to family and friends.
Raj - November 17, 2019
Lori was amazing, very helpful. It was a pleasure working with her. Thank you Lori! Oscar, the driver, was very pleasant, very helpful, and very informative. It was a pleasure. Thank you Oscar!
Yurissa - November 15, 2019
May was such a good help with everything
Tammy - November 15, 2019
Service was very helpful and good!
Anthony - November 13, 2019
It's great. I am so happy for having a car again.
Rey - November 11, 2019
Superb service. Five Star! I was a bit skeptical buy Sanjeev made the process nice and smooth. I definitely would recommend him and his staff. Driver was very friendly as well. Thanks guys!
Catherine - November 8, 2019
Awesome, sooner than expected! Great Service, thank you!
Corey - November 7, 2019
This is my 2nd vehicle through AutoLoan.ca and Sanjeev. You guys are amazing professionals. Efficient and very friendly. Plan to be a loyal customer for many years to come. Thank you Sanjeev!
David - November 6, 2019
Very easy to deal with. Made things very easy and not stressful!
Jamie & Joseph - November 4, 2019
I was happy with the overall service. Satisfied with all the help and perseverance to help us attaining the car
Alexander - November 3, 2019
Very good customer service
Deborah - October 30, 2019
Other than selling the car I really wanted, everything was great.
Tara - October 26, 2019
Very smooth experience!
Kendell- October 25, 2019
Excellent :) Love these guys!!
Plato - October 23, 2019
Overall my/our experience has been fantastic. Niki has gone above and beyond to make sure we were satisfied with our purchase.
Justin and Shannon - October 21, 2019
Everything was perfect :)
Dhelia - October 20, 2019
Excellent service and knowledge. Promptly answered all my questions. Great on time delivery. Thanks
Christopher - October 17, 2019
Experience was very good. I am so happy with the way Frank and Adriano helped me got the car. I would recommend them to anyone. Thank you!
Paolo - October 17, 2019
Excellent service! Very thorough, great follow up and follow through. Great Team. Thank you!
Anthony - October 14, 2019
From the moment I started this process I felt well taken care of. Helmut and Harvey are a great team and communication was better than I have experienced as a customer in a long time. Thanks to you both and to Oscar for delivery my beautiful Jeep!
Erin - October 11, 2019
AutoLoan.ca has been great. I am so happy that you were able to work with my credit and get me a car. You went above and beyond to get me the rental as well. I would defiantly recommend you to others.
Sokly - October 8, 2019
Joyce has been really good with me on the phone and providing me with the information I need. She was friendly
Carrie - October 7, 2019
Everything was perfect
Ashley - October 5, 2019
Promote service, did everything to make my service great. Answered all my questions promptly. Would definitely recommend your company.
Jennifer - October 2, 2019
Jerome was extremely helpful and he made this transition easy for me. I am so thankful for his assistance and kindness. I will use his service next time around. My questions was answered and I am happy. Thanks to your team!
Byron - September 30, 2019
Fantastic service! Would highly recommend this company
Lisa - September 27, 2019
Dylan was a joy to work with getting my 2018 Nissan Murano. He is courteous, knowledgeable and thoughtful. I will definitely refer my friends and family directly to him. I really appreciate him showing me how to use one of the gadgets in the vehicle and explained all the details in the paper work. Great work!!
Michelle - September 26, 2019
Our experience was most wonderful. Ron was super helpful and ensured that he updated up twice per day! Wouldn't have preferred it differently.
Rupert & Michelle - September 23, 2019
This is my first experience inquiring about a new car. I was comfortable to talk to AutoLoan.ca (Everyone was so patient and understanding with me). I was pleased with the service provided by Frank and everyone I dealt with.
Rosemary - September 20, 2019
Fantastic customer service. Very helpful and knowledgeable. Wonderful! That's all I can say. Mark is the best ever and he is perfect!
Shelley & James - September 17, 2019
Great customer service. They did above and beyond to help me to get a car
Anna & Esther - September 15, 2019
Everything was great. Nothing was a problem for them.
Joseph - September 14, 2019
The process was very perfect
Emmanuel - September 12, 2019
Great fast service. Niki was very helpful. The delivery was on time. We are very happy with our new car! :)
Helga - September 8, 2019
I am happy with the sales people. Thank you
Jason - September 5, 2019
Great service, friendly people. I would recommend this to anybody I know. Thank you so much Helmut for all your help and thank you Farhan for bringing the car in excellent condition and taking your time to explain documents.
Hazel and Levi - September 2, 2019
Very good service and good delivery
John - August 30, 2019
I just want to say that you have done an amazing job and and thank you for everything.
Chris and Carol - August 28, 2019
Thank you for making a difficult situation workable. I appreciate all the help and accommodation that were made to get me a new vehicle.
Tanya - August 27, 2019