Over 5000
New and Used Vehicles
Over $75,000,000
In Inventory
Over 50,000
People have Trusted Auto Loans Canada
Success Stories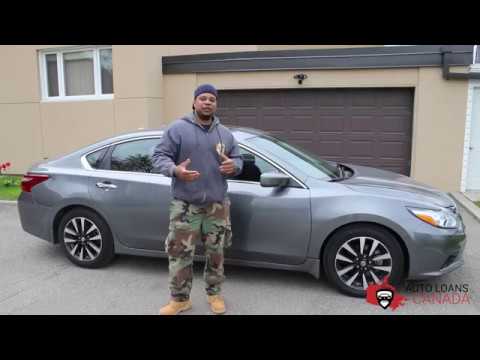 Maikel's Testimonial,
Maikel purchased a Nissan Altima 2018 through Autoloans Canada. Maikel found the process to get the vehicle he wanted really fast and easy, making his quality of life so much better.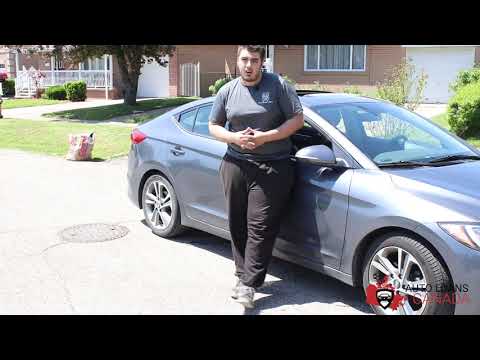 Kevin's Testimonial,
Kevin purchased a Hyundai Elantra 2017 GLS through. Kevin spoke with one of the finance managers, that were able to address all his questions and concerns thus making the buying process fast and easy. With his new vehicle, Kevin now has the ability to do his job effectively and take his daughter out whenever he wants.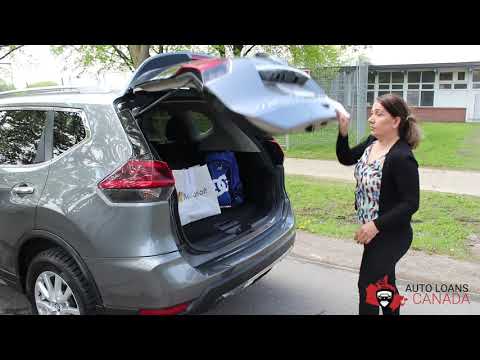 Shamiran's Testimonial,
Shamiran purchased a Nissan Rogue 2018. She needed a reliable car to meet her current lifestyle. After Autoloans Canada found her vehicle, she was able to start dropping her son off to school, meeting her friends on a regular basis and running errands without having to rely on someone else.
Read What Our Customers Have to Say About Us
Excellent service, very happy.
Amy - March 28th, 2018
Everything was good and fast.
Christopher - March 25th, 2018
Everything went great and fast. Love it.
Jorge - March 22nd, 2018
Arden was a excellent sales person. Happy to deal with Auto Loans. Bernadette was also excellent. Friendly and took the time for us to look over our vehicle and go for test drive.
Jonas - March 21st, 2018
Very kind and polite. Also, very respectful of my house. Ex, he took off his shoes. All and all, great guy.
Dawn-Marie - March 20th, 2018
Car looks great. Awesome service. Car delivered on time. Satisfied with the service.
Cindy - March 19th, 2018
Thank you very much. The service was very good. Justin was a good seller to me. I give him a A+. The person who dropped the car was good. Keep up the good work. Thank you.
Karina - March 16th, 2018
I want to thank Ron and Richard for their help. They have both made my life available again. Thank god for you both Ron and Richard. Amazing service and people.
Harley and Robyn - March 15th, 2018
My experience with AutoLoan.ca was fantastic! May, my sale contact was very helpful and always available. They work incredibly fast! The delivery experience with Oscar was very pleasant as well. They answer all my questions during signing. I would recommend them.
Henry and Moinyoungor - March 14th, 2018
Richard was very good. Found a few marks on the bumper. Called Timour. Advised me to go to the body shop.
Peter - March 13th, 2018
My server was really good. Kept in contact with us at all times. He had a lot of patience with us. I would strongly recommend if I ever purchased another. I would definitely want Sunny as my representative.
Cherie and Anthony - March 12th, 2018
Everything from having the car available to test drive to delivery was amazing. Great customer server from start to end.
Kevin - March 11th, 2018
Recommend Hawkins Wesley. Friendly service. Highly recommended.
John and Vivian - March 11th, 2018
The guys that brought the car are very professional and courteous. I appreciate them coming so late.
Gregory - March 11th, 2018
Ron was very friendly / courteous / great customer service skills and he helped me a lot. He answered any questions that I had to help me with getting this vehicle. Ron I appreciate it very much and I hope that you keep up the great work that you are doing. Banadette was very helpful too when she delivered the vehicle to me. She explained a lot about the vehicle to me when I asked a questions. Always smiley too. Cheerful lady Bernie.
Rosemarie - March 10th, 2018
Great service, would definitely recommend. Very friendly.
Varun J - March 10th, 2018
I think overall the experience is good, you were very helpful and understanding. Where there is some room for improvement is after I agreed on getting the car. I feel that it would be nice if as a customer I get more details about the whole procedure, the car, the contract. I am satisfied with your service and I appreciate what you have done for me. Regards!
Orlando A - March 9th, 2018
Everything was great!!!
Raemond - March 8th, 2018
You guys were a big help for my family because we needed something good for traveling for my girlfriend to Timmins hospital. Jason and Richard were great guys to talk to. Thank you so much you guys.
Dwight - March 7th, 2018
No complaints, great service.
Morley B - March 6th, 2018
Overall experience was excellent, fast, quick and understanding. Would recommend service again.
Kevin W - March 5th, 2018
Amazing service! Would definitely recommend!
Denise B - March 4th, 2018
I really love the van. I was very impressed when it finally arrived. Going to take time to get used to. Also grateful with the staff and all their help was much appreciated.
Sharon H - March 3rd, 2018
Great salesman, great job. Thank you.
Rory B - March 2nd, 2018
Everything was good.
Andrew H - March 1st, 2018
Harvey made buying my car so easy. He understood my situation and where I was coming from financially and personally. I love my new car. Would highly recommend using this company to friends and family.
Valerie - February 28th, 2018
Great service, very helpful.
Michael - February 27th, 2018
Sanjeev is very easy to talk to - gave all information needed. Richard who delivered the vehicle was very nice, I would recommend his services.
Joseph - February 26th, 2018
From start to finish this company has been very professional. They helped me every step of the way. So grateful to have contacted this company.
Kathleen H - February 24th, 2018
Tai, thanks for helping! I'm very happy with our deal and I will recommend you to all my friends and family.
Richard V - February 23rd, 2018
They were great. Listened to what we needed and wanted in a vehicle. Super helpful and available at all times - text, email, phone calls. On time delivery :) Overall smooth process! We are the second people in the family to use AutoLoan.ca! Thank you.
Corinne B - February 22nd, 2018
My experience with Ben was fantastic. He kept us in the loop on everything. He contacted us when anything popped up. He always wanted to make sure that we were happy, we got what we wanted. He even stayed in contact with us all night until the vehicle was delivered. My husband and I are right impressed with his fantastic service. He worked his hardest on everything. We would recommend him to anyone. Plus, Richard the driver that delivered the vehicle was great as well. We appreciate everything that this company has done for us.
Staci - February 21st, 2018
Never been so happy with such great service. Thank you guys for all the help you've given me. So much respect.
Josie R - February 20th, 2018
My first experience of getting a car ended up to be great. Nothing else to add.
Sabaun K - February 19th, 2018
The driver delivered the car on time as promised. He was able to provide quick service and was also funny. Overall, great experience from start to finish.
Jenoi L - February 18th, 2018
I can truly say the service I got was nothing but excellent. I'm very happy with Rocky and Ryan. I am pleased to have been able to work with both of them - two thumbs up! Thank you! I'm very impressed on the delivery as it was still met even with the weather not being so nice! I appreciate everything.
Ashley T - February 17th, 2018
Chase was good. I definitely recommend him.
Nicholas T - February 16th, 2018
Tai is an amazing guy - very helpful. Helped me over the phone when my van was delivered. Very fast responder. I give Tai 5 stars.
Jennifer Z - February 15th, 2018
We had a great experience with Auto Loans and Richard worked very hard to get us everything we needed! Satisfied! Delivery worked out great as well with the worst weather conditions. Very happy!
Jordyn U - February 14th, 2018
I dealt with Paul. He was awesome - he found me the vehicle I was looking for and found me the best auto loan I could get and had the vehicle delivered to me in a timely fashion. I would definitely deal with him again.
Scott C - February 13th, 2018