Over 5000
New and Used Vehicles
Over $75,000,000
In Inventory
Over 50,000
People have Trusted Auto Loans Canada
Success Stories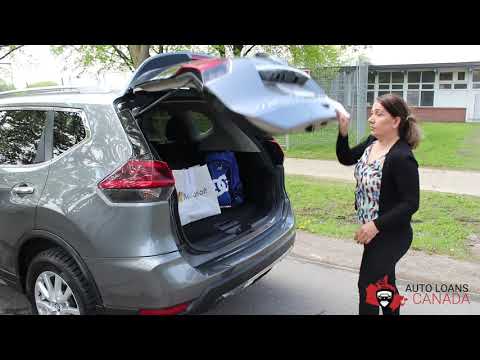 Shamiran's Testimonial,
Shamiran purchased a Nissan Rogue 2018. She needed a reliable car to meet her current lifestyle. After Autoloans Canada found her vehicle, she was able to start dropping her son off to school, meeting her friends on a regular basis and running errands without having to rely on someone else.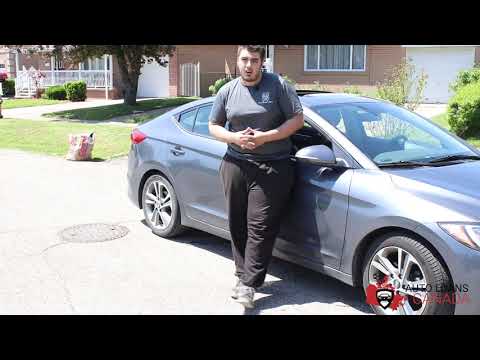 Kevin's Testimonial,
Kevin purchased a Hyundai Elantra 2017 GLS through. Kevin spoke with one of the finance managers, that were able to address all his questions and concerns thus making the buying process fast and easy. With his new vehicle, Kevin now has the ability to do his job effectively and take his daughter out whenever he wants.
Read What Our Customers Have to Say About Us
Beautiful :)
Omoniyi - September 18th, 2018
Very happy when car arrived. Exactly what I was looking for. Thank you for doing what you had to do to make this happen for me and my family.
Patricia - September 17th, 2018
It's been a great experience with Jason, Frank and the delivery driver. Everything was done smoothly and I have confidence that everyone will go well with this.
Aloum - September 16th, 2018
Everything has been clear and Tanya very helpful.
Ramon - September 15th, 2018
Everything is good.
Ana - September 14th, 2018
Could not have had a more pleasant time purchasing a car. Exactly everything I could have wanted was given without any delay. Valerie you are a awesome lady to deal with..perfection +++ I wish you were my friend. Richard was awesome, showing me tricks about the car..he was a joy. Thank you so much.
Debbie - September 13th, 2018
Amazing service. I will consider myself a life long client. Thank you so much for your understanding and patience. Truly top notch service. Jack was great too. Thank you for bring Friday traffic to deliver.
Lauren - September 12th, 2018
I found it a pleasure to work with Alessandro. He did everything he possibly could to assist us. I will certainly recommend him to everyone I speak to.
Kieran & Jennifer - September 11th, 2018
For buying my first vehicle, AutoLoan.ca made it wonderful. Would highly suggest them to my friends and family. Thank you Rocky and Team.
Cheyenne - September 10th, 2018
Overall, good experience, car arrived in good condition. People were helpful and friendly.
Chad - September 9th, 2018
Honest, kind, polite.
William - September 8th, 2018
Awesome!
Daniel - September 7th, 2018
Thank you very much! You guys really helped me and were very nice. Ty, ty very much!
Chris - September 6th, 2018
All was excellent. Very happy with the process.
Denis - September 5th, 2018
Sanjeev and Nazim did an amazing job! They were both patient, knowledgeable and I really felt as if they were doing the best they could for me. Thank you for making this a memorable experience and for making me feel like family :)
Jordan - September 4th, 2018
Friendly. Quick service. Right car choice. Straight forward.
Brandon - September 3rd, 2018
Excellent job at helping customers.
Lois - September 2nd, 2018
This has been the best experience. These people know what they are doing. They make dreams come true and the quality of service is amazing. I recommend this to all people. Best time ever. Never will I an my daughter forget them. Thanks!
Keith - September 1st, 2018
Nicole was very helpful. I couldn't have asked for better. I will buy my next car from her for sure.
Blair - August 31st, 2018
Everybody was kind and helpful. I enjoyed talking and learning. Thanks for everything. The car is great and p.s. your delivery man was awesome :)
Adam - August 30th, 2018
You are all awesome!! Thank you!
Marion - August 29th, 2018
Wonderful experience. Service was great. The two men who dropped it off were wonderful. Thanks!
Matthew - August 28th, 2018
It was a pleasure dealing with Tim during my purchase process. He was very on point with everything and helpful. Frank was also great and worked hard to get us the vehicle we wanted. Car was delivered exactly so we were told and Nathan and James answered all our questions and were very nice. I would definitely recommend your company to everyone I know. Thank you so much!!
Damien - August 27th, 2018
Car has come on time, very satisfied with everything. Thank you!
Colton - August 26th, 2018
Everything went great and everyone was great to deal with
Vera - August 25th, 2018
I would have to say first I didn't really want to do this, but I did and the experience was very good, I will tell everyone about Auto Loans.
Omar - August 22nd, 2018
Shiva did an amazing job in making my first car an easy accomplishment.
Jamie's customer server was on point and is well appreciated.
Aaron - August 21st, 2018
As this is the second vehicle we have purchased from you I guess all we have to say - Thanks - A job well done from start to finish because of you we are a steady customer. - Thanks Harvey -
Frederick and Linda - August 20th, 2018
Alessandro was very helpful. He did an amazing job and helped make my dream of getting my own car a reality. Exceptional, wonderful. There are no words good enough to describe how amazing the experience was. Thank you so much!
Jamie - June 20th, 2018
The process was overall good, I greatly appreciate it all.
Izabella and Krisztina - June 20th, 2018
Shane is very helpful and cooperative with me. Thank you Shane.
Ketheeswaran - June 19th, 2018
Fantastically, amazing. Diligently focused on client/customer service.
Sandra - June 17th, 2018
Harvey was very caring, thorough and pleasant to deal with. He treated me with respect and helped me to find a solution to a problem that has been haunting me for 6 years. I now own a car I can rely on to be safe for my family, thanks to Harvey. Richard was pleasant, very helpful and punctual. Overall A++ experience!
Kristi - June 16th, 2018
Good with the car and service. Gladly will recommend it to friends.
Salvador - June 15th, 2018
My experience with the company was nothing short of amazing. I wasn't sure what to expect when I got my first phone call but I was tried very well and all my questions and concerns were addressed. I am very pleased with everyone that helped make this possible. Camille, Steve and Oscar, I look forward to doing business with the company further. Thank you very much.
Ruth - June 13th, 2018
Tai was very efficient and helpful in the application process. He did a wonderful job getting the paperwork and car to me. All the barriers that could of happened did and the car is here.
Winnifred - June 13th, 2018
Great customer service. Loved your service. Got the car on time.
Kiran - June 12th, 2018
My experience with Richard was very excellent, very friendly, would have to have him deliver next. Thank you very much to all of you for helping me.
James - June 11th, 2018
Very good. Did what was asked.
David - June 11th, 2018
Both Justin and Ryan bent backwards for me. Both of them are great guys to deal with.
Chad - June 10th, 2018