Over 5000
New and Used Vehicles
Over $75,000,000
In Inventory
Over 50,000
People have Trusted Auto Loans Canada
Success Stories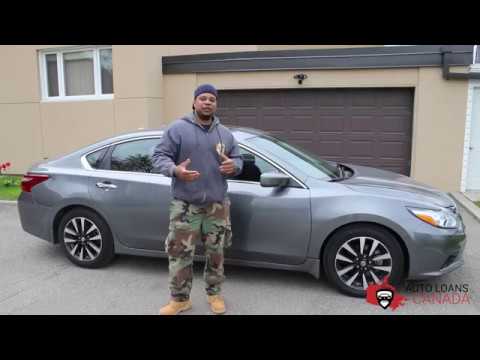 Maikel's Testimonial,
Maikel purchased a Nissan Altima 2018 through Autoloans Canada. Maikel found the process to get the vehicle he wanted really fast and easy, making his quality of life so much better.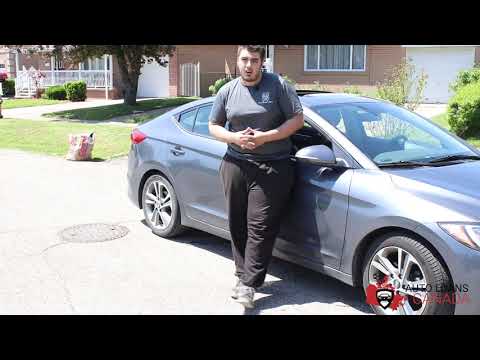 Kevin's Testimonial,
Kevin purchased a Hyundai Elantra 2017 GLS through. Kevin spoke with one of the finance managers, that were able to address all his questions and concerns thus making the buying process fast and easy. With his new vehicle, Kevin now has the ability to do his job effectively and take his daughter out whenever he wants.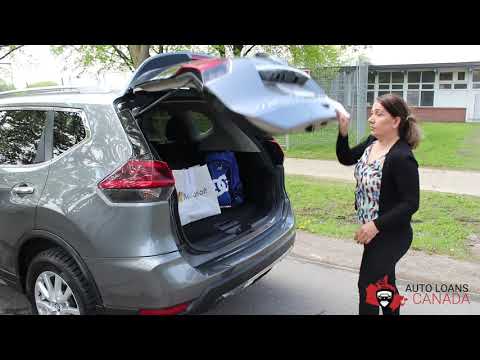 Shamiran's Testimonial,
Shamiran purchased a Nissan Rogue 2018. She needed a reliable car to meet her current lifestyle. After Autoloans Canada found her vehicle, she was able to start dropping her son off to school, meeting her friends on a regular basis and running errands without having to rely on someone else.
Read What Our Customers Have to Say About Us
The service was great, thanks!
Cory S - March 18th, 2016
Ashley and Che were very good! They were quick to get me into a new vehicle! Very very good service!
Neil A - March 17th, 2016
The experience was very easy and simple, and enjoyable due to the easiness and simpleness of this entire process. Thank you for all your work!
Haley S - March 16th, 2016
I have owned many cars and financed through a variety of different companies but this experience with AutoLoan.ca has been by far the best! Everything was done in an extremely timely manner. Everyone was friendly and worked hard to get me a great deal on my dream car. I can't thank you enough! I would definitely recommend your company to friends and family.
Monique J - March 15th, 2016
Very professional Vivian was great, very helpful. Car looks great, drives well. No complaints. Delivery guys were helpful and made the process easy. Thanks!
Harold & Debbie A - March 14th, 2016
Oh yes I would recommend any of my family or friends. The customer service was by far excellent and the people here were very nice and helpful. By the way I was going to recommend my friends that are looking to get a car or even lease or financing. Thank you for all your help I really appreciate it.
Zadok H - March 13th, 2016
Stumbling on the ad on Facebook was not an accident, but a divine appointment. This is where I met the lovely Chelsea who assured me my situation was not as bad as I thought. She ensured me she can help. I'm so happy with the outcome.
Andrea M - March 12th, 2016
Yes very please and helpful while inspecting the van. I would recommend Sanjeev to others.
Ashley M & Lise B - March 11th, 2016
I received very good service from Vivian, she put me at ease throughout the purchase of my car.
Russel W - March 10th, 2016
Thank you for all you have done for me, great job!
Mike DJ - March 9th, 2016
Our thanks to you. This extra-special thank you note sent to you today holds more appreciation than any words can say, for you're among the nicest people we have ever known, and you'll never be forgotten for the thoughtfulness you've shown.
Nicole & Aaron H - March 8th, 2016
We are very happy with the customer service that we had received right from the first phone call all of our questions were answered and everything we needed was given to us in a prompt manner. We look forward to our new vehicle, the family is very happy and we hope this will be the beginning of our great addition to our house hold. Thanks!
Margaret & Roy - March 7th, 2016
Friendly and helpful.
Steven M - March 6th, 2016
You guys are very nice, helpful, and did your best to find the best car for me to rebuild my credit score. Thank you so much :)
Iman R - March 5th, 2016
The purchase process was easy to navigate through.
Lillian M - March 4th, 2016
Greatest service I've ever had. Fast approval, deliver to your door, all the paperwork is done for you. What else can be greater than this. You get support throughout the whole process.
Serguei V - March 3rd, 2016
Very good, amazing people!
Matthew R - March 2nd, 2016
Great service!
Steve H - March 1st, 2016
Thank you so much for all of the efforts Vivian made to get me this car. The person who delivered the vehicle was nice as he took me through the papers to get signed and mentioned clearly about all of the instructions and terms, so I would definitely recommend all of my friends and family. Thank you!!
Muhammad S - February 29th, 2016
Excellent. Car was delivered without any issues.
Robert H - February 28th, 2016
Excellent customer service. Very respectful and loved doing business with them.
Sharmica A - February 27th, 2016
Very good service and very informative. Thank you.
Lori-Anne - February 26th, 2016
I would like to thank Ashley and Che. You guys have went above and beyond to accommodate me in my time of needs. I will not hesitate to send you anyone I know who is looking for a car. Ashley also helped me out a lot with the insurance. I will not forget the help Ashley and Che has given me. I will make my payments on time as advised to rebuild my credit. I would also like to maintain my relationship with you guys! Thanks a million!
Marianne R - February 25th, 2016
My experience here was a a lot better than with previous companies. Very pleased. Will recommend to anyone.
Alisha P - February, 24th, 2016
I've had an overall great experience. I will recommend AutoLoan.ca to everyone I know and care about.
Candice G - February 23rd, 2016
Overall the service was very good. We had a few bumps along the way that were corrected.
Sherry R - February 22nd, 2016
I feel great with the service, they helped me in every single aspect. Thank you very much!!!
Maria O - February 21st, 2016
Great service, great timing on delivery. Happy! Happy! Happy!!
Billi-Jo & Raymond P - February 20th, 2016
They helped put us in a lower interest payment, thanks.
Pamela & Joseph - February 19th, 2016
Very good customer service from Ashley & Che. So many cars to choose from. I got my finance approved very easily and got a good interest rate. Thanks guys!!
Anshu M - February 18th, 2016
Very happy with the overall service.
John B - February 17th, 2016
Amazing service from beginning to end!!
Brandon A - February 16th, 2016
It's all good! :D
Ritchie R - February 15th, 2016
It was great, great service! Thank you very much for services and delivering the car on time.
Gordon D - February 14th, 2016
I would like to thank you Cathy for assisting me with all of my needs and wants..you have displayed an exemplary work ethic. You have made this process smooth and painless as well as have shown compassion and empathy to what was a stressful situation. You are truly a professional in your field with outstanding personable skills. I will highly recommend you to my family as well as my Co workers and friends.
I look forward to doing business with you again. Many..many thanks. Signed very pleased customer, Naomi.
Naomi B - February 13th, 2016
Thank you very much AutoLoan.ca!
Malissa W - February 12th, 2016
Very very happy with the way they did everything. Thanks!
Vlado F - February 11th, 2016
I would recommend AutoLoan.ca. Thanks for all of the help.
Roseanne M - February 10th, 2016
The service was excellent! Cant wait to drive my new car :D
Jennifer H - February 9th, 2016
Jon was super fantastic and worked super hard to get our deal done in a quick way. Thanks Jon you are fantastic!! :D
Our delivery people were also very friendly and pleasant. Thanks again!
Tammy C - February 8th, 2016