Over 5000
New and Used Vehicles
Over $75,000,000
In Inventory
Over 50,000
People have Trusted Auto Loans Canada
Success Stories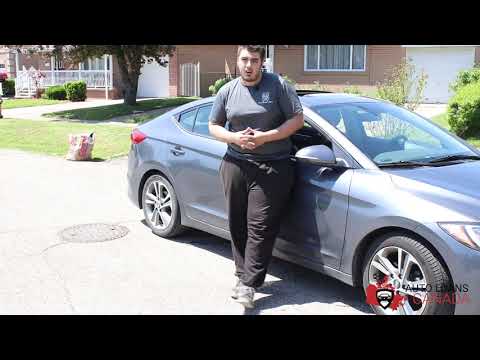 Kevin's Testimonial,
Kevin purchased a Hyundai Elantra 2017 GLS through. Kevin spoke with one of the finance managers, that were able to address all his questions and concerns thus making the buying process fast and easy. With his new vehicle, Kevin now has the ability to do his job effectively and take his daughter out whenever he wants.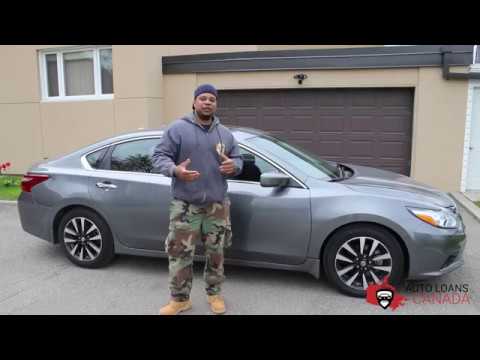 Maikel's Testimonial,
Maikel purchased a Nissan Altima 2018 through Autoloans Canada. Maikel found the process to get the vehicle he wanted really fast and easy, making his quality of life so much better.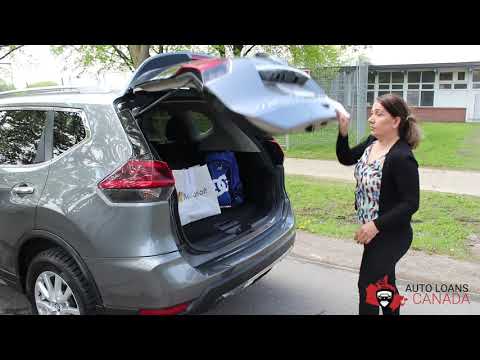 Shamiran's Testimonial,
Shamiran purchased a Nissan Rogue 2018. She needed a reliable car to meet her current lifestyle. After Autoloans Canada found her vehicle, she was able to start dropping her son off to school, meeting her friends on a regular basis and running errands without having to rely on someone else.
Read What Our Customers Have to Say About Us
Efficient and quick process! Great people who really care.
Steven - July 16, 2019
It was great!
Katherine - July 15, 2019
Thank you so much Jeremy for all of your help!! The process felt painless with you helping us.
Douglas and Lisa - July 15, 2019
Jeff was amazing. He went over and above to help me out! Our car purchase experience was awesome!!
Janie & Elie - July 13, 2019
I had great help from Abby with buying my new vehicle. He worked with me even after work hours and explained everything very well. Would highly recommend him to everyone else. The driver Richard who delivered vehicle was great!! Very friendly, explained everything well and on time. Thanks to both of them.
Pamela - July 10, 2019
Very great service, nice car!
Lukas - July 12, 2019
AutoLoan.ca went above & beyond. Valerie was truly helpful and very trustworthy.
Yousef - July 9, 2019
Very good service! Nice dealership!
Ramnarine - July 8, 2019
Well done Alex and Tie. Your help is greatly appreciated!
Frederick - July 6, 2019
Great Customer Service
Quinn - July 5, 2019
Experience was great. Everything was explained and they answered any questions I had. Very pleasant people to work with.
Brandon - July 2, 2019
I am so pleased with the services here in AutoLoan.ca. Very kind people.
Martin - July 2, 2019
Everything was great from start to pickup.
Tina - July 1, 2019
May is very professional, an asset to the team. Wonderful experience. Thank you so much
Denis - June 30, 2019
Absolutely Amazing Service! They were extremely accommodating with my time crunch. I love the car I bought from them and will definitely be a returning customer!
Tiana - June 30, 2019
Thank you Vincent and Frank. I would recommend anyone to apply at AutoLoan.ca
Davion - June 27, 2019
I would recommend Mark to any of my friends and family. He did a great job and is a wonderful person.
Kimberly - June 26, 2019
Everything was well done. I feel my priorities were met. I would definitely recommend to someone else and I would come back in the future
Jameiyah - June 23, 2019
Very Impressed
Robert - June 20, 2019
Abdu is a very great finance manager. He helped a lot and made it very easy for me to get into a car.
Kahdijah - June 20, 2019
Really nice advice and support through all process. I am very satisfied. Thank you guys!
Miroslaw - June 19, 2019
My sincerest thanks and appreciations for your expertise and kindness. I have never worked with anyone so knowledgeable. I have been speaking with various sales/dealerships who are local and non have shown or expressed knowledge in this auto business. Thank you for your personal interest and I made a valuable new friend.
Joyce - June 16, 2019
My finance manager was amazing. She made me feel very comfortable and is very sincere. I will most definitely recommend her to anyone in need of a car. Thank you so very much!
Fatima - June 15, 2019
Everyone has been great, the whole team is great
John - June 15, 2019
Awesome experience! Took all the guess work out of buying a car. After a simple call and a few texts, I got my dream car with a great rate! Excellent experience, highly recommend. Thank you Frank and Adriano
Grace - June 12, 2019
I like all the customer services. It was quick and I'll recommend anyone to AutoLoan.ca
Christopher - June 10, 2019
Doing business with Vincent Chaytha was an absolute pleasure from start to finish. Everything was handled professionally from introduction to car delivery. Perfect. Thank you!
Robert - June 10, 2019
Excellent experience, very pleased. Got a much better vehicle than expected.
Robert - June 9, 2019
Text and phone calls were good and not rush. She was fun to talk with
Denis - June 7, 2019
Alessandro was an amazing rep. Very personable, answered any questions & concerns in a timely manner. Looking forward to future business from my family. Thank you Alessandro!
Jodi - June 6, 2019
Sanjeev was very nice and helpful through the whole process!
Wesley - June 5, 2019
Excellent service. I saw a great commitment from Mr. Ron. Made me happy and my family happy
Kreshnik - June 4, 2019
Great Service Right To The Door
Jeffrey - June 4, 2019
It was an amazing experience. Everyone worked really hard to make this happen for me. A VERY special than you to Mena! You are a wonderful person. No words can express my thanks for everything you did for me.
Kristine - June 4, 2019
Excellent service again! Thank you. Vehicle looks great. Top-notch delivery, love it!!
John - June 2, 2019
Sasha, Adrian and Jerome provided excellent customer service from start to finish. I would definitely recommend them to a friend or family. Overall experience is a 10!
Andrea - June 1, 2019
Very helpful and I am grateful for everything. Thank you!
Adam - May 25, 2019
It has definitely been a patience game but I am overly excited about my new car! Thank you so much Sanjeev for being the best! Thank you Frank for the assistance. The delivery gentleman, Oscar, was very helpful and amazing!
Corrine - May 22, 2019
Very happy with the professional services from AutoLoan.ca. Thank you! I will send recommendations to you.
Marlaine - May 21, 2019
This process has been fast and efficient. I love AutoLoan.ca
Robin - May 17, 2019