Over 5000
New and Used Vehicles
Over $75,000,000
In Inventory
Over 50,000
People have Trusted Auto Loans Canada
Success Stories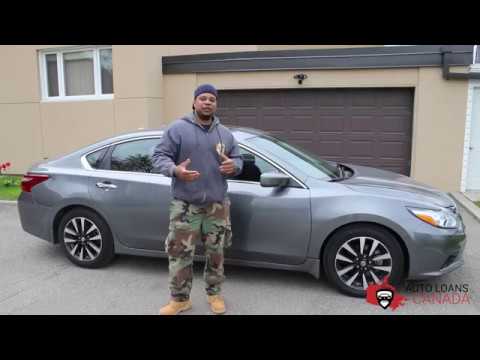 Maikel's Testimonial,
Maikel purchased a Nissan Altima 2018 through Autoloans Canada. Maikel found the process to get the vehicle he wanted really fast and easy, making his quality of life so much better.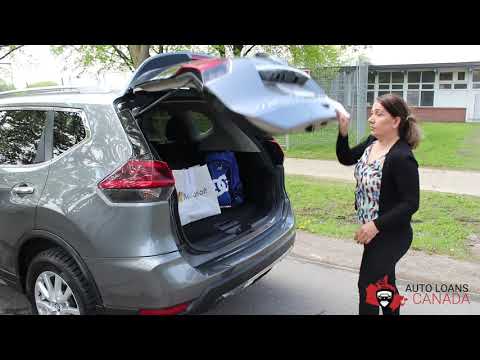 Shamiran's Testimonial,
Shamiran purchased a Nissan Rogue 2018. She needed a reliable car to meet her current lifestyle. After Autoloans Canada found her vehicle, she was able to start dropping her son off to school, meeting her friends on a regular basis and running errands without having to rely on someone else.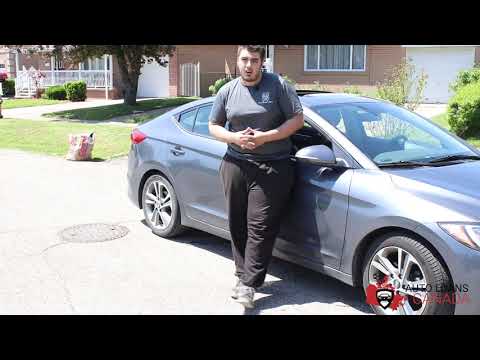 Kevin's Testimonial,
Kevin purchased a Hyundai Elantra 2017 GLS through. Kevin spoke with one of the finance managers, that were able to address all his questions and concerns thus making the buying process fast and easy. With his new vehicle, Kevin now has the ability to do his job effectively and take his daughter out whenever he wants.
Read What Our Customers Have to Say About Us
Drivers were very personable and professional. Arrived on time. Very pleased!
Patricia & Helen W - September 25th, 2016
Beautiful smiles. Thank you, never forget!
Rebecca C - September 24th, 2016
Quick and painless!
Robert J - September 23rd, 2016
You made the purchase of another car after mine was totaled in a car accident stress free, which I truly appreciated. It has been a pleasure working with you.
Thank you
Lilian M - September 22nd, 2016
I am very pleased with the service I have received. I would highly recommend someone with if they need help getting a vehicle.
Rita C - September 21st, 2016
Jahn was great. Chelsea was great.
Thank you very much!
Darryl C - September 20th, 2016
Thanks Chelsea Gomes. I have my vehicle withing a few days. I appreciate the extra mile that you went make this purchase as easy as possible.
Thanks for all the help!
Rosita B - September 19th, 2016
I would like to take this opportunity to thank Chelsea at AutoLoan.ca as this is our second purchase and this experience has been the best. Chelsea and Che worked very hard to find a solution for myself and my wife. We hadn't planned on a new purchase. But with the hard work of Chelsea, she made it happen. She is one dedicated person that finds solutions and we love our 2016 Jeep Patriot!
Thank you.
Gary C - September 13, 2016
Everything was great! The agents were very helpful and I would definitely recommend ALS to anyone!
Nathan G - September 3rd, 2016
Great - no complaints!
Janet V - September 2nd, 2016
Excellent service. Very fast. Would recommend!
Sabrina K - September 1st, 2016
Vivian is the best! She is compassionate, empathetic and hard working. She listens to her customers and tries her very best to help them. She is amazing! I would recommend her to everyone. She is accountable and on top of everything. She informs you of all of your rights and how you can be better. She is amazing.
Jodian S - August 31st, 2016
Both parties were a pleasure to deal with. Made the process easy.
Dustin B - August 30th, 2016
Absolutely fantastic experience!
Scott W - August 29th, 2016
It has all been AMAZING!
Thank you Paul & Ryan
Robyn M - August 28th, 2016
We thank Anuj & Ryan these guys went all out. tremendously hard work they took my file and worked their butt off. It feels good to see people that care and understand your situation. I would and will recommend these 2 guys to all of mu friends and relatives. BIG THANKS!
Stephanie & Michel L - August 24th, 2016
Good car!
Irving A - August 23rd, 2016
The delivery was really good.
Kevin T - August 22nd, 2016
Vivian was very professional and informative. I look forward to dealing with her in the future.
Stephen B - August 21st, 2016
Great service, very professional and on time service.
Tyler G - August 20th, 2016
My experience with AutoLoan.ca was excellent. Vivian helped me out with getting a vehicle, she's friendly, helpful and answers any questions you have. I would recommend family and friends to come here to purchase a vehicle.
Jamie F - August 19th, 2016
Everything was wonderful. I will tell anyone I know that is looking for a car to call you guys.
Kenneth D - August 18th, 2016
Incredible service, fast and easy. I had my car within 4 days. A great service you provide and love the car. Friendly and knowledgeable, thanks a million!
Donald L - August 17th, 2016
Outstanding service I will recommend your services!
Alexander R - August 16th, 2016
Great service from Ryan and Steve. Thank you very much.
Mary B - August 15th, 2016
Service was excellent. Thank you.
Christina K - August 14th, 2016
Thank you for your help in getting us this car.
Joelle & Michael - August 13th, 2016
Vehicle looks great, enjoyed the reliable service and appreciate the whole team involved.
Justin H - August 12th, 2016
The service and help received to facilitate purchasing a reliable vehicle was fantastic. Having such a great team, both with respect to obtaining funding and finding the right vehicle is extraordinary. Thank you for your help, clear communication and responsiveness. You've made buying a car easy.
April H - August 11th, 2016
Friendly, courteous and very nice person.
Brenda & Jerry H - August 10th, 2016
This experience has been very pleasant, the representative that I dealt with was very nice and professional. I would like to say thank you to Vivian, she made it very comfortable to work in and do this. I would definitely recommend you guys to someone I know and I will if I get the chance to.
Alexice W - August 9th, 2016
Just want to say how happy I am with the service! You guys went above and beyond and I couldn't ask for more. Chelsea and Che were phenomenal!
Christopher S - August 8th, 2016
I am very happy with the services that I received with AutoLoan.ca. Everyone that I spoke with helped me out and I am very satisfied.
Derrick K - August 7th, 2016
The delivery went very well. Dealing with Sanjeev was very pleasant. Overall I would suggest going to AutoLoan.ca in the future. Thanks.
Jake - August 6th, 2016
Did a great job and very friendly. Will recommend to anyone. Thanks a bunch.
Bradley G - August 5th, 2016
Good and friendly service, thank you.
Oswaldo C, August 4th, 2016
Was all good, except the heat! :)
Marvin N - August 3rd, 2016
The service was very professional. I had a very good advisor. Anuj was great, I would recommend him.
Janet G - August 2nd, 2016
Very happy with the experience. They took the time to find the vehicle I wanted.
Amanda B - August 1st, 2016
Adrian was amazing! I loved him right from the start. He's very honest, open and sincere. I'm sure he's one of your better salesmen. Thank you Adrian, love the car! Thanks again.
Rosemary - July 15th, 2016