Over 5000
New and Used Vehicles
Over $75,000,000
In Inventory
Over 50,000
People have Trusted Auto Loans Canada
Success Stories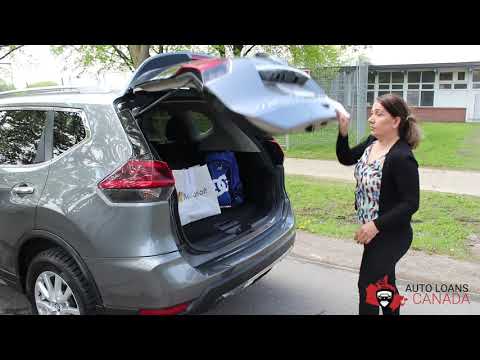 Shamiran's Testimonial,
Shamiran purchased a Nissan Rogue 2018. She needed a reliable car to meet her current lifestyle. After Autoloans Canada found her vehicle, she was able to start dropping her son off to school, meeting her friends on a regular basis and running errands without having to rely on someone else.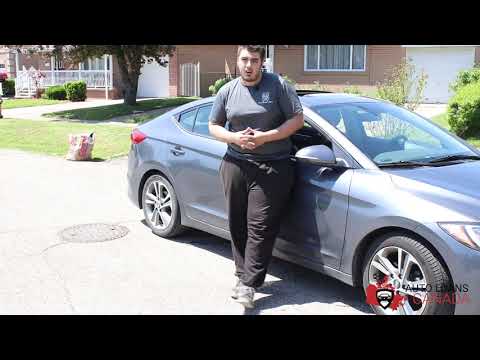 Kevin's Testimonial,
Kevin purchased a Hyundai Elantra 2017 GLS through. Kevin spoke with one of the finance managers, that were able to address all his questions and concerns thus making the buying process fast and easy. With his new vehicle, Kevin now has the ability to do his job effectively and take his daughter out whenever he wants.
Read What Our Customers Have to Say About Us
Wonderful people and amazing service. Very helpful. Thank you so much for the new car.
Brytny - March 22nd, 2017
Hi Cathy,
Good morning, just wanted to say thank you for your patience and understanding, this was a great experience of buying a car. You were super helpful in finding what I wanted within my budget and [in a] speedy time frame. In the future, I will definitely refer all my friends and family to contact you first before looking in the auto market. Thank you and lets keep in touch.
John L - March 21st, 2017
My experience with Arden was professional and quick. I would recommend anyone to him.
Guam M - March 20th, 2017
Mark was very helpful with helping me even though I was a bit difficult!
Jody M - March 19th, 2016
- Very clean truck
- Very friendly service
- On-time delivery
- Very respectful people
Joey T - March 18th, 2017
Vivian was great in finding me what I wanted. She helped me get low interest rates and payments. She was very understanding and patient when it came to timing. She was great!
Lacey N - March 17th, 2017
- Very easy to work with
- Accommodating
- Explained everything clearly
- Overall great customer service
Thanks AutoLoan.ca!
Huda/Ahmad K - March 16th, 2017
I am very pleased with the service and will definitely recommend Auto Loans to my friends when looking for a vehicle.
Michael L - March 15th, 2017
Happy to be on the road again. Thanks Ashley.
Derek B - March 14th, 2017
My experience has been great. Ashley made everything so easy. Thank you so much!
Wendy K - March 13th, 2017
You and Ryan were both amazing, thank you so much!
Naima A - March 12th, 2017
AutoLoan.ca truly made this car buying experience worry free, from helping me choose the right car to delivering it within the week. From start to finish, it was a great experience.
Denine L - March 11th, 2017
Great experience!
Grant I - March 10th, 2017
Service was amazing, very nice people. Was very pleased.
Melissa-Anne L - March 9th, 2017
Excellent service!!!
Michael R - March 8th, 2017
Not bad, thanks. We enjoyed working with Caroline. She is professional and very personable.
Albert R - March 7th, 2017
Sanjeev went over and above to help my transition into my new truck. With my work schedule none of this would've been possible. Huge thank you for all your help. Vivian was amazing with finalizing the last bit before I picked up my truck. Thank you both so much for all your help.
Dawn H - March 6th, 2017
I think it's pretty good.
Samantha H - March 5th, 2017
Absolutely I would recommend AutoLoan.ca to anyone. The service was amazing!
James D - March 4th, 2017
They were both very professional. They made this process very easy and stress free. I would recommend them to everyone. Thank you for everything!
Courtney/Trayquane F - March 3rd, 2017
My experience with Lina has been amazing. Lina has been there since I got my first car, always finding options and always getting the best deals. She always makes things look easy. She always keeps me updated and she cares about me as a customer. Thanks to Lina, I got my second car.
Javier - March 2nd, 2017
Thank you Sasha for making this experience the best it could possibly be. You took all the stress [away] and made this such a joy. I would recommend this company to all my family and friends. I felt like I was dealing with a friend throughout this past week. Thank you again.
Heather B - March 1st, 2017
Thanks for being so excited for me through an always stressful financial event of buying a car. Two times now you guys have made this an easy process, thanks!
Amanda M - February 28th, 2017
From start to finish, fast professional service. From Cody to Steve to Ryan and even the delivery guy. Easy to talk to, pleasant and friendly. We will definitely recommend AutoLoan.ca. Thank you everyone, loving my new Kia.
Bradley/Susan B - February 27th, 2017
Love my car, people are very helpful.
Meranda/Shawn H - February 26th, 2017
Great so far, had no problems to speak of. Experience was fast with no hassle.
Brandon J - February 25th, 2017
It was great! Chase really helped me get the exact car that I want and he is very friendly. I would tell more people to use this company.
Lataya C - February 24th, 2017
So far, so good.
Michael G - February 23rd, 2017
My experience with Auto Loans was smooth, informative and swift. Guiding me through the process and offering me the best options for my credit and income, Auto Loans made this a great experience. Thank you, Tai. Also, it was a pleasure meeting the driver Oscar!
Crystal M - February 22, 2017
The experience was great. Nazim went above and beyond to help me and yes, [I] would recommend [him] to others. Thanks.
Marco/Roxanne F - February 21st, 2017
Tai, you were awesome in explaining things to me, also very patient with me. You are a great man to deal with. Thanks for everything Tai. I will definitely recommend you to everyone.
Simone D - February 20th, 2017
Thanks for being there, for people who have hard times.
Tanya/Richard F - February 19th, 2017
For future reference, it would be beneficial for all parties involved to have a chance to review contracts before car is delivered.
Nathaniel/Chantal L - February 18th, 2017
I was extremely happy with the process from start to finish.
Nancy A - February 17th, 2016
It was great to deal with a wonderful person, Ms. Vevyan Nissan. I have never felt this much happiness in this country since I landed in 2012. It was awesome to have a person like Vevyan working in this office. I will be most excited to refer any kind of customers to Ms. Vevyan only, because those will have an amazing service from here.
Biju K - February 16th, 2017
Nice car & nice service. I will for sure deal with you again.
Sekou - February 7th, 2017
My experience was good - was working for me.
Deborah K - February 6th, 2017
I really appreciate all the hard work and effort put in to help me find my dream car. It was a pleasure working with you and Adrian. I hope that in the future, we can work together & I will definitely bring you business.
Ashley H - February 5th, 2017
Best experience with car buying, Caroline is amazing!
Chris H - February 4th, 2017
You people were helpful, great to work with.
James M - February 3rd, 2017